Tried for witchcraft in 1906? Yes, you read that right! It wasn't a typo from 1609!
In May 1906, Cinderford 'wise woman' and herbal healer Ellen Hayward was tried for witchcraft at Littledean Magistrates Court in the Forest of Dean. I read her story when local historian Roger Deeks submitted an article to our Local History Society's journal and asked me to edit it for him. Fascinated, I immediately thought of writing an historical biography but was quickly side-tracked into something more magical and mystical (and less research-heavy). I also wanted to make use of the fact that the Romans knew the River Severn as Sabrina, a goddess, and that the Forest is home to a sacred well. Who could resist? Witches and goddesses … My novel, River Witch, is the result.
To keep up to date with book news of all kinds, sign up for By the Letter here if you've not already done so. New subscribers receive a free eBook of Dragon Gift, with no strings attached at all!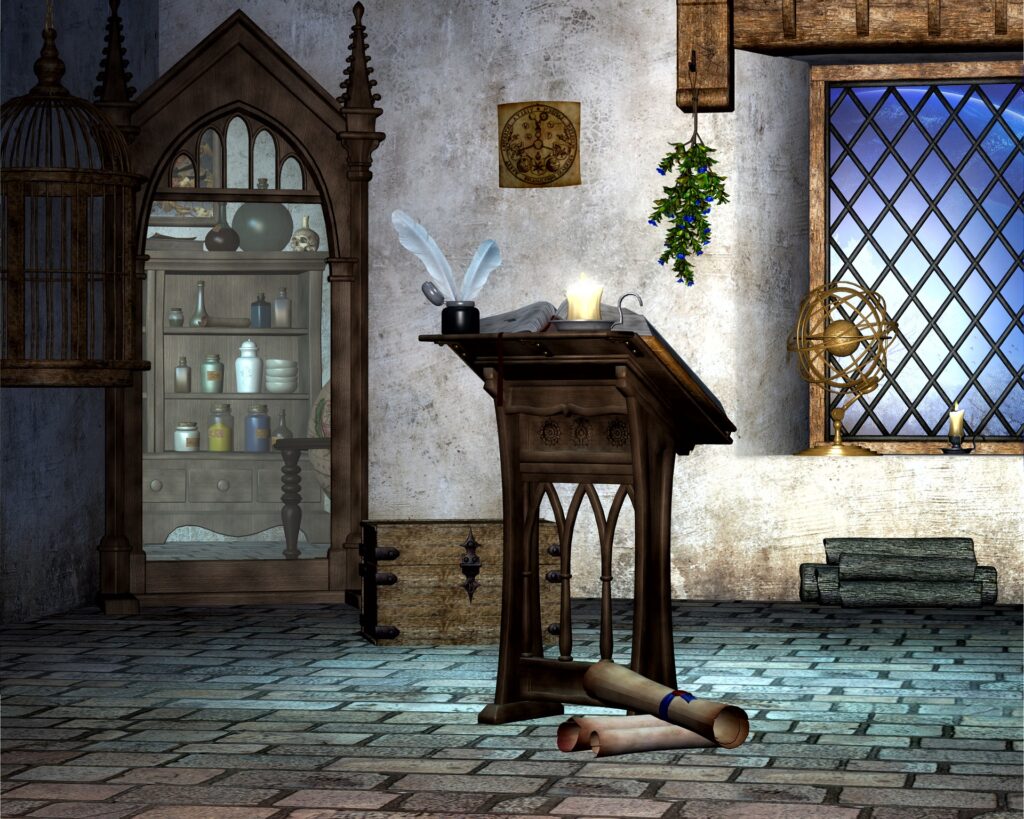 What follows is a brief overview of Ellen Hayward's life, how it came about that she was tried for witchcraft in 1906, and with a link at the end to the journal for the in-depth article. There are some bits I've carried over into River Witch, such as my protagonist Hester being a farmer's daughter and her mother a dressmaker, assisted by Hester. And accusations of witchcraft, which in the case of the novel may or may not have been properly earned.
Early life
Ellen Hayward was born in 1838 at Arlingham on the east bank of the Severn in Gloucestershire. Her father was a farmer but by 1851 the family no longer worked on the land and lived in the village itself. Ellen worked with her mother as a dressmaker and, after the deaths of her parents, lived with one of her brothers. Over the next several years Ellen bore three illegitimate children, the first, James, in 1862 when she was 24, the second, Edward, in 1871 and the third, Ruth, in 1875. There is no information about the father or fathers of any of the children bar Ellen's application seeking support for Edward from one Edwin Hayward (no relation), also of Arlingham. The application was unsuccessful on the basis of 'a lack of corroborative testimony', that is, he denied it.

Sadly, in 1878 James died, after which Ellen crossed the river–doubtless on the ferry which plied between Arlingham and Newnham-on-Severn at the time–and moved to Littledean, a short distance from Newnham. She was pregnant with her fourth child at the time and one wonders if her family had finally abandoned her. It must have been very difficult for them to maintain any semblance of respectability in a small village under the circumstances. Their patience may well have worn out.
Rock-bottom
In Littledean, Ellen's circumstances sank to rock bottom. When PC Cresswell and Dr Carleton came to admit her and her family to the Littledean workhouse they 'found her three children in a deplorable condition. There was but very little fire and no bedding in the cottage, part of an old table and three chairs, and the young children in the recent severe weather were placed on the floor to sleep.'

Risen like a phoenix – did she have magical help?
Ellen, however, wasn't finished just yet. Three years later we find her in much improved circumstances living with her children in Cinderford (less than two miles from Littledean). She called herself a widow and earned a living as a dressmaker. In 1883, little Florence also died. (I'm pleased to say Edward and Ruth lived to ripe old ages.)

By 1901, Ellen had given up dressmaking and named her occupation on the census as a herbalist. Over the following years she became well known locally as a 'wise woman' and a trusted source of herbal remedies. Now, this was a bit of a fine line for her to tread as 'wise' men and women, or 'cunning folk' as they were also known, carried with them an aura of magic and spells, even in the early 20th century. And it was this aspect which brought her to public attention (and to the notice of Parliament) in 1905 when local man John Markey accused her of practising witchcraft on his family.
Accused and tried
The story behind Markey's accusations is complex and bizarre, starting with a theft of money and ending with several members of Markey's family appearing to have mental breakdowns. This included his wife, who disappeared for a time and when found was waving a hazel stick to keep 'the witches away'. (The details are in the journal article.) Apart from notoriety, nothing much came of this but it did set the scene for an event a year later.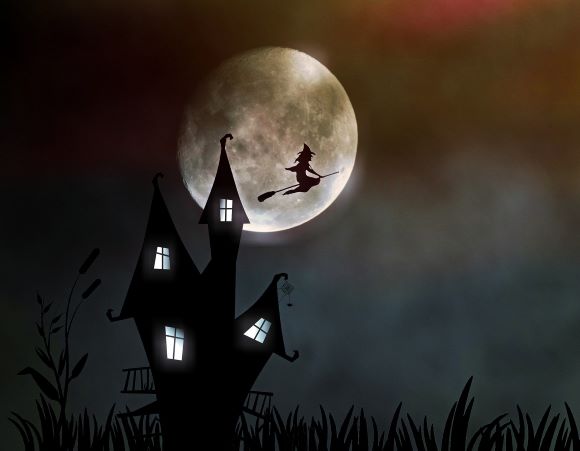 Another local man, James Davies, said he had gone to Ellen for help removing a spell cast by someone else which resulted in the sickness of his newly purchased pig and his cows to stop milking. He averred Ellen took money from him and told him to wait until the moon changed.

When things didn't improve he became insistent that she 'take it [the original 'spell'] off'. His complaints resulted in Ellen being charged with 'unlawfully using certain craft or means or device, to wit, by pretended witchcraft, deceive and impose on one of H.M. subjects, to wit one James Davis.'

Whatever the truth of the matter, the case brought before Littledean Magistrates Court was, literally, laughed out of court, with Davies unable to give a coherent account of whatever he was claiming and–more importantly–30 letters backing Ellen, for she was popular in Cinderford with the local people.

Happy ending
Ellen's transformation from a disgraced single mother and workhouse inmate to a respected local herbalist continued to hold until her death in 1912, aged 74. Her funeral was well attended and she is buried with her young daughter in St John's churchyard in Cinderford.
Many thanks to Roger Deeks and Eric Nicholls for their article from which this post is drawn. Their article can be found in the New Regard journal here.
River Witch was released in September 22 and has met with wonderful reviews. Check them out here.
Purchase the book here. Also on Kindle Unlimited.