Each month in my newsletter I interview a different author, across a range of genres, to introduce subscribers to new books. Lots to choose from here with my February 22 guest, Nina Romano.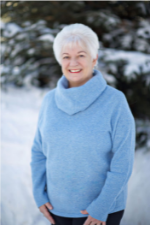 Nina Romano is a prolific author, with over a dozen titles to her credit, and she shows no sign of stopping. History is her great love, as is travelling. American by birth, she lived in Italy for 20 years and speaks fluent Italian and Spanish. Nina is an avid supporter of Twitter's #writingcommunity and it's with great pleasure that I introduce you to her here.
Tell us where you live and what a typical day might look like for you

I'm blessed to live by the seashore in Florida and in the mountains of Utah! I don't write every day except when I'm deeply involved with a WIP or editing and revising. I read a tremendous amount and believe that reading is an instructional tool to writing strong prose.
I've taught writing workshops and seminars at Writing Conferences all over of the USA. I've given free workshops numerous times in Florida and at the Summit County Library in Park City, Utah. It's my way to pay back the Universe for blessings! I love teaching—you learn so much from the curious, serious students!
What kind of writing do you do and what led you to that?

I write historical fiction—I thought I wanted to be a history teacher, but couldn't imagine anything more boring than facing a class of disinterested kids—so I became a physical education teacher and coach—that was fun and my students enjoyed it!

Do you write about a specific historical period and what drew you to that?

I don't write about a specific period. What drew me into it is I'm a history buff and since I've travelled the world—I love geography and the shifting boundaries due to wars!
How do you go about your research?

I used to research everything beforehand and then write, but now I write like mad. I only research when I need to find out something about the period or the country in which the novel is set, or something I don't know.
How faithful do you stay to the historical record?

I'm as faithful as I can be to historical record.
What is your most recent book about? What inspired this particular story?

My most recent published book is The Girl Who Loved Cayo Bradley—a Western deeply entrenched in the Jicarilla Apache life and lore in New Mexico.
I've always been interested in and love the history and stories about the old west and Native American cultures. Having visited New Mexico many times, I became fascinated by the history and geography of this state and wanted to set a novel there.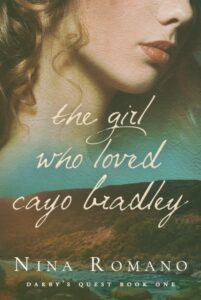 Writers draw constantly on their imaginations. How do you keep your well of creativity full?

I have an overactive mind and have trouble quieting it down sufficiently to sleep! Especially if I'm in the middle of a writing project.
Are you close to other writers and how does that help you?

I was once in a writing group for eleven years or so, but not now. At the time, it was a valuable experience and we published a collaborative book on writing, entitled: Writing in a Changing World.
What do you like to read?

I read a great deal of historical fiction, poetry, and a smattering of everything else. I like mysteries, suspense, and thrillers. I'm not a fan of fantasy, contemporary, sci-fi, magic realism, vampire, horror, or chick lit. Have I read these? Of course.
How have these authors influenced your own writing?

There are way too many authors I admire—classical writers and modern that I consider my favorites, but I can't say I write like any of them.
What do you want your readers to feel when they have closed the last page of your book?

I would like to think they take away different things with each book. However, I'd hope readers would have great memories connecting with my stories.
What's the best thing someone has said about your writing?

Your novels should be made into film—is something I've heard often! Other compliments I've received are the many five star reviews posted on Amazon, Goodreads, and BookBub.com for each of my novels—every one of these recommendations varies in their takeaways.
If you could tell your younger writer (no matter how recently that might be) anything, what would it be?

I'd write strictly mystery, thrillers, or suspense. After the "HOW-TO" books, nonfiction, memoir, and biography, I think these novels sell best.
What are your future writing plans and especially, when can we expect a new book from you?

My Historical Russian Thriller should be next up from my new publisher—I'm hoping for a late spring release.
Book #2 in the Darby's Quest Western Series, follows that and then I'm hoping to write Book #3 of that trilogy. If God gives me time, after that I'm considering writing a WWII novel set in Italy.
About Nina

Nina Romano earned a B.S. from Ithaca College, an M.A. from Adelphi University and a B.A. and an M.F.A. in Creative Writing from FIU. A world traveler and lover of history, she lived in Rome, Italy, for twenty years, and is fluent in Italian and Spanish. She has taught English and Literature as an Adjunct Professor at St. Thomas University, Miami, and has facilitated numerous Creative Writing and Poetry Workshops at Writing Conferences throughout the States.
Romano has authored a short story collection, The Other Side of the Gates, and has had five poetry collections and two poetry chapbooks published traditionally with independent publishers. She co-authored a nonfiction book: Writing in a Changing World, and has been nominated twice for the Pushcart Prize in Poetry.
Nina Romano's historical Wayfarer Trilogy has been published from Turner Publishing. The Secret Language of Women, Book #1, was a Foreword Reviews Book Award Finalist and Gold Medal winner of the Independent Publisher's 2016 IPPY Book Award. Lemon Blossoms, Book # 2, was a Foreword Reviews Book Award Finalist, and In America, Book #3, was a finalist in Chanticleer Media's Chatelaine Book Awards.
Her Western Historical Romance, The Girl Who Loved Cayo Bradley is a semifinalist for the Laramie Book Awards.
Her novel, Dark Eyes, an historical thriller set in Soviet Russia, is forthcoming in 2022 from Speaking Volumes, LLC.
Find Nina here

Amazon Author page

The following three books are in hard cover, softcover print, and Kindle
The Secret Language of Women
Lemon Blossoms
In America
The following book is available in softcover print and Kindle
Amazon: The Girl Who Loved Cayo Bradley
Barnes & Noble
Goodreads
Twitter: @ninsthewriter
Facebook: https://bit.ly/2BFi38l
BookBub.com: https://www.bookbub.com/profile/nina-romano
Read more author interviews here – and get to meet new authors in my monthly newsletter, sign up here!