Leia Talon's interview first appeared in my June newsletter – to meet other authors, why not join the mailing list? Check out past copies and find the subscribe box here.
It's not many fantasy writers who can say their book is sold in the castle where it's set. Leia Talon can, with Falling Through the Weaving, Book One of Roots and Stars. This was a story I very much enjoyed, beautifully written, and with a relatable protagonist. In our interview this month, Leia talks about Falling, and what's coming up next.

You can find out more about Leia at https://leiatalon.com/

Tell us about Falling through the Weaving

Falling Through the Weaving: Roots and Stars Book One is an adventure-romance through alternate histories with elements akin to Outlander, The Time Traveller's Wife, and Marvel's Thor.
A time-traveling musician breaks all her rules for three men who share the same soul, and plunges so far into the past that dragons still exist.
Something I love about this book is a real-world connection with one of the settings. Part of the story takes place at Duart Castle in Scotland, and before it was published, I contacted the castle. Well, Sir Lachlan, the chief of Clan Maclean, got back to me, and had his personal assistant read the book.
Not only did she love the story, but Falling Through the Weaving is now available for sale in the castle gift shop. And while I may have added a wing or three onto the castle when writing it, my books are physically in the castle that is in my book. As an author, that's pretty amazing.
What do you want your readers to feel when they have closed the last page of your book?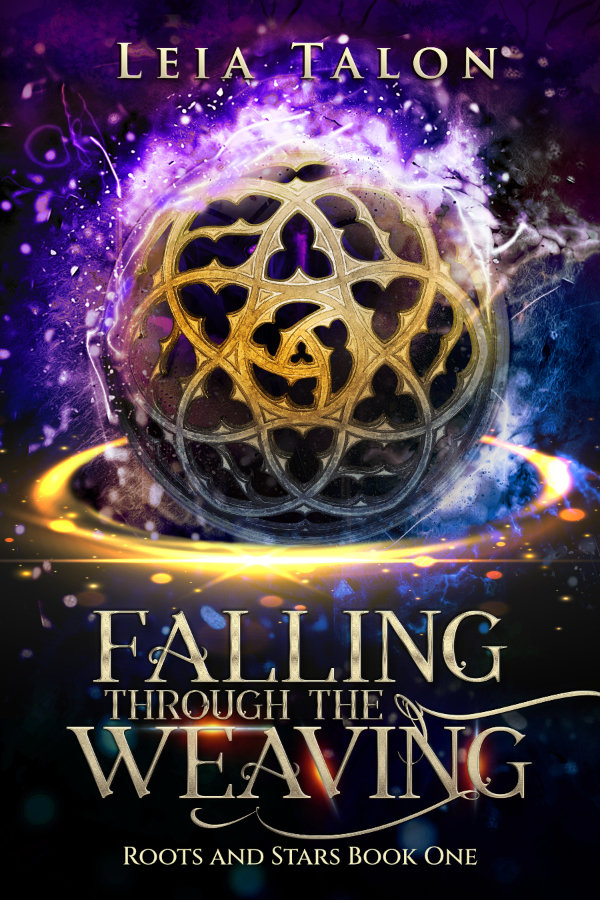 Moved. Inspired. Peaceful. Hopeful. Creative. Satisfied. Seen.

I think we all experience stories in different ways. Reading is an escape, a joy, an enrichment of life. I read for the sake of going on an adventure, but I also read to understand myself and the world more fully. I think we find pieces of ourselves in the characters we read about and their struggles and triumphs.
What's the best thing someone has said about your writing?

The following message made me so happy. I printed it out to read on days when I doubt myself. It reminds me that there's a stranger across the world, who lives in a setting I loved enough to write into my book, who believes in me and my stories.

"I am an avid reader and work here at Duart Castle as PA to the Chief, Sir Lachlan Maclean, and also as a visitor guide. Sir Lachlan let me read your novel, Falling Through the Weaving, and I just wanted to tell you how much I enjoyed it. I have been utterly captivated by Shelta and her journey through time and dimensions and her link to the one soul in three men. Shelta's musical intuition and connection to nature's song is fascinating and I feel a resonance with that in my own soul." — Alison Canham, Duart Castle, Scotland

Here's another review that warms my writer's heart. "Talon has the timeless voice of a classic, undying author. From beginning to end, the writing was masterful. The artistry of it was intoxicating, each page a new brushstroke against the canvas of not just one life, but many across time. I really felt like I was living it with her." — Kristina Castillo, Amazon Review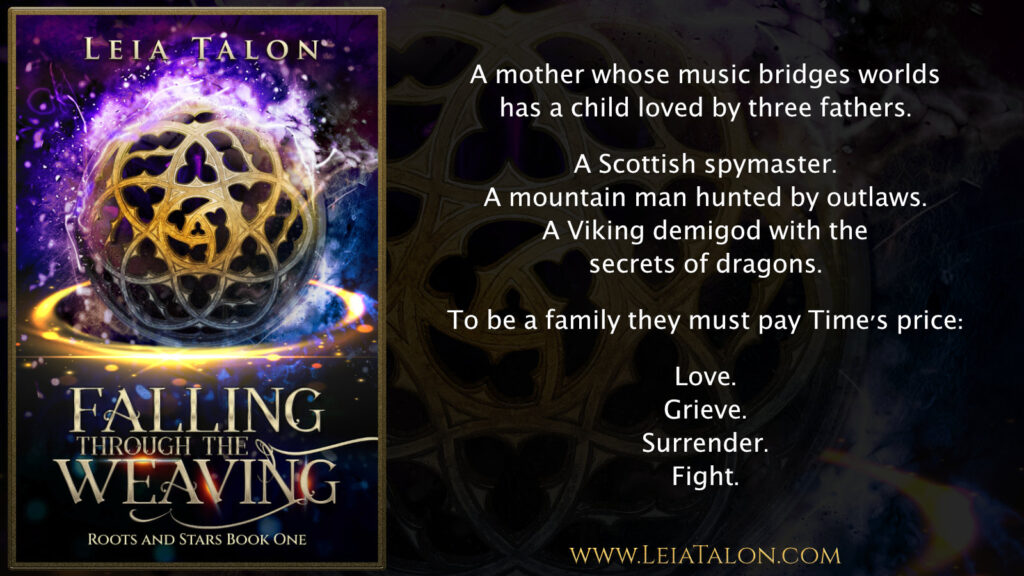 Apart from Duart Castle, how much else have you drawn on real places for your scene-setting?

I love maps. I look at them constantly when drafting stories that are set in this world.

I did quite a bit of research for Falling Through the Weaving, but then I ended up making Shelta's adventures land her in alternate histories, which gave me room to play around. In general, my approach to researching is to learn just enough that my story is believable and accurate where necessary, and then make the rest up.
Do you hide any secrets in your books that only a few people will find?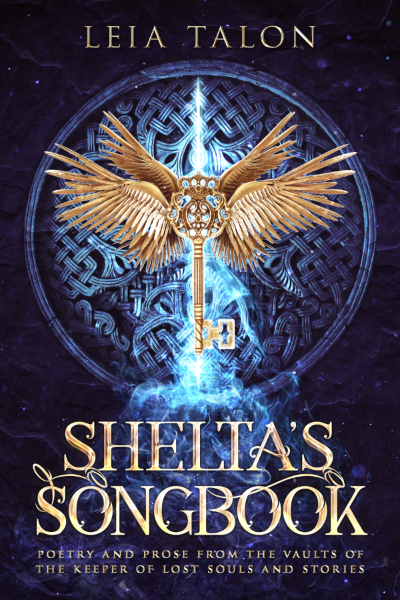 Oooh! This is fun. Yes, I do. Across my multiverse of books in multiple genres, I drop threads that connect them, however loosely.
One instance is when Killian finds Shelta's notebook in Falling Through the Weaving, and reads a line from a poem. The same poem is in Shelta's Songbook, a standalone collection of Shelta's poetry and prose, compiled by "the Keeper of Lost Souls and Stories", who doesn't come into Shelta's life until book two.
When do you know your books are ready to be released into the wild?

It's so easy to fall into the trap of 'not being good enough'. You write a story, revise until you lose count of what draft you're on, and then edits really could go on forever. At some point, you have to let that creation go. It's a scary thing, being an author and setting your story free. You're excited for people to read it, and, at the same time, absolutely terrified.
I'm laughing as I write this, because so many artists feel the same thrilled/horrified way about sharing their work, but there's a quote I keep in mind: "Don't be afraid to play the fool." I might have it wrong, but that's how it stuck in my head from a TED talk with Ethan Hawke. He was saying, have courage to create for creation's sake. Give yourself permission to "fail" or make something that isn't a masterpiece.
I love this advice. Giving yourself permission to create for the joy of it often generates the environment for magic to come to life.
When can we expect a new book from you, and can you give us a hint what it's about?

Dragons in the Weaving: Roots and Stars Book Two,challenges Shelta to save several worlds at once, with babies in tow. She learns from gods and legends, and revisits the people she fell in love with in Falling Through the Weaving.
One of my favorite characters, the Keeper of Lost Souls and Stories, comes into play in this book. He's so much fun to write!

Dragons in the Weaving is slated for release in early 2022.

Follow Leia on social media

Twitter: https://twitter.com/LeiaTalon
Facebook: https://www.facebook.com/leiatalon
Insta: https://www.instagram.com/leiatalon
Blog: https://leiatalon.com/blog
Biography

Poet. Musician. Lioness. Rebel. Leia Talon writes fantasy and sci-fi with romantic elements. Her lyrical style is influenced by a lifetime of turning emotions into poems and songs.

Follow Leia's blog for book reviews, writing insights, and the latest on upcoming books: https://leiatalon.com/blog