My guest for May 2023 – a huge welcome to middle grade author, Laura Holt-Haslam.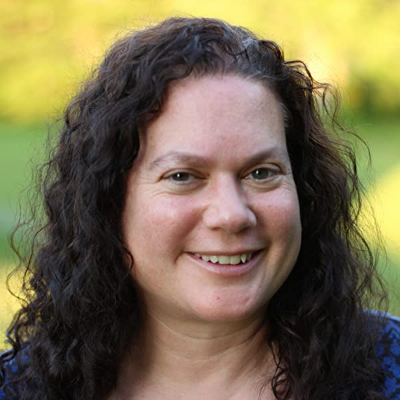 Welcome to By the Letter, Laura. I loved Sundance, and look forward to learning more about you and your books for young (and not so young) readers.
Tell us a bit about your day to day
I live in the mid-sized coastal town of Saco, in southern Maine. My semi-rural neighborhood is a few miles inland, where I enjoy backyard visits from many species of birds, deer, and even once, a black bear.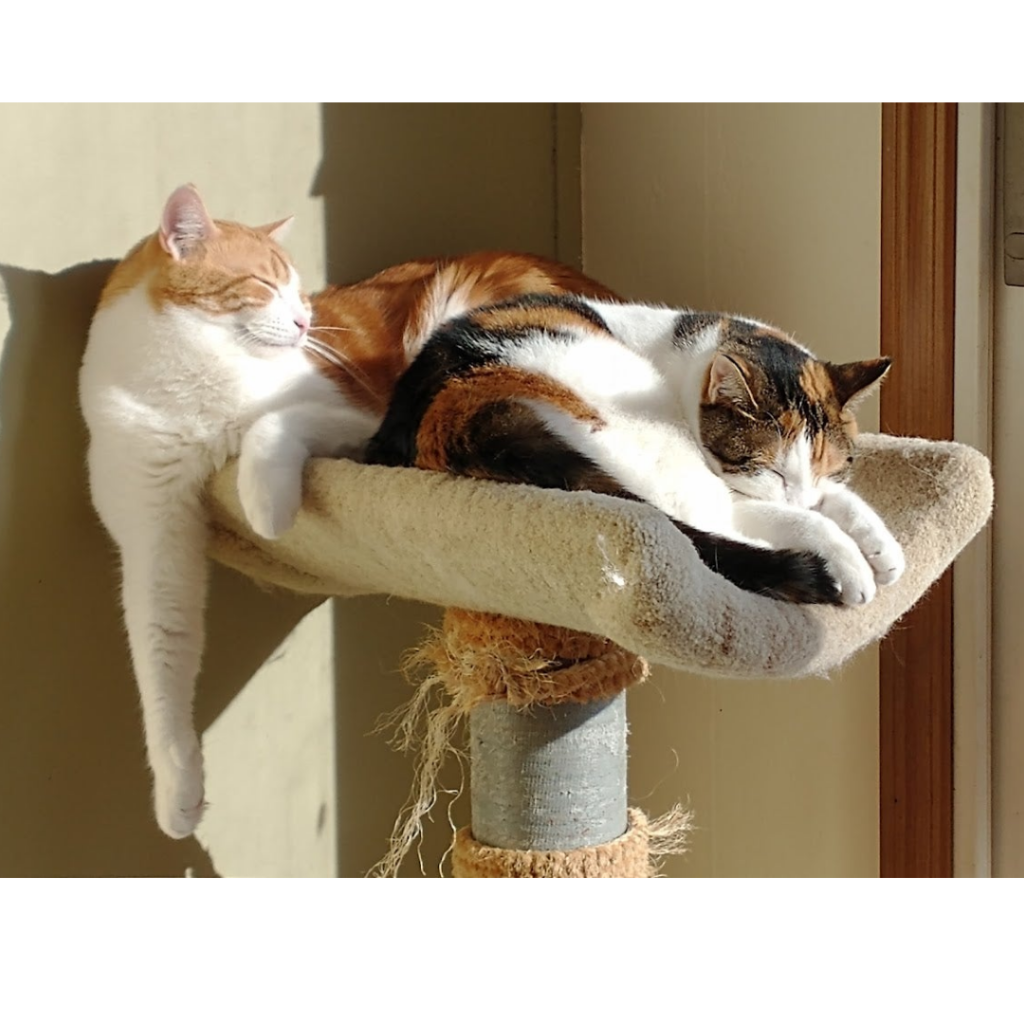 My indoor companions include Bella, the world's friendliest dog, and sibling cats Mack and Lily, who can't decide if they love or hate each other but have united in their mission to stir up trouble. I also share the house with my husband and adult son.
I typically write for about an hour and a half early in the morning, then transition to working from home or from my church, where I serve as the pastor of a small congregation. I often take a break in the early to mid-afternoon to visit my miniature horse, Max. I love taking Max for walks along the Saco River and visiting the other horses and humans at the barn. Every other week is my much-anticipated dressage riding lesson. Even though I've ridden for most of my life, there is always so much more to learn.
What kind of writing do you do and what led you to that?
I write horse books (also known as pony books) for children ages nine to thirteen, though many older (and younger) readers enjoy my stories.

As a child and young teen, I devoured everything written by Walter Farley (best known for The Black Stallion) and Marguerite Henry (best known for Misty of Chincoteague) and attempted to write horse books of my own, though I never got much beyond the first few chapters. I loved drawing pictures of my imaginary horses and creating their backstories.
Though I've always enjoyed writing, and even took a creative writing course in college, I didn't begin writing seriously until six or seven years ago, when my daughter was in college. We had adopted Max, the miniature horse, when she was only three-years old, and we spent countless hours together at the barn during her childhood and adolescence. I realized I needed something new to focus my attention on. I thought writing would be an excellent hobby to develop. What to write? Horse stories, of course!
What is the most essential aspect of the story?
The characters. Always the characters!

My characters feel like real people with real families, real struggles, real hopes and dreams. While the protagonists are tweens and young teens, they form relationships with parents, grandparents (even a great-grandparent!), older teen and adult mentors, teachers, and friends across the generations. Each of these characters have their strengths and shortcomings, providing a rich environment for readers of all ages. And yes, the horses in my stories are also characters, with unique personalities!
What is your most recent book about? What inspired this particular story?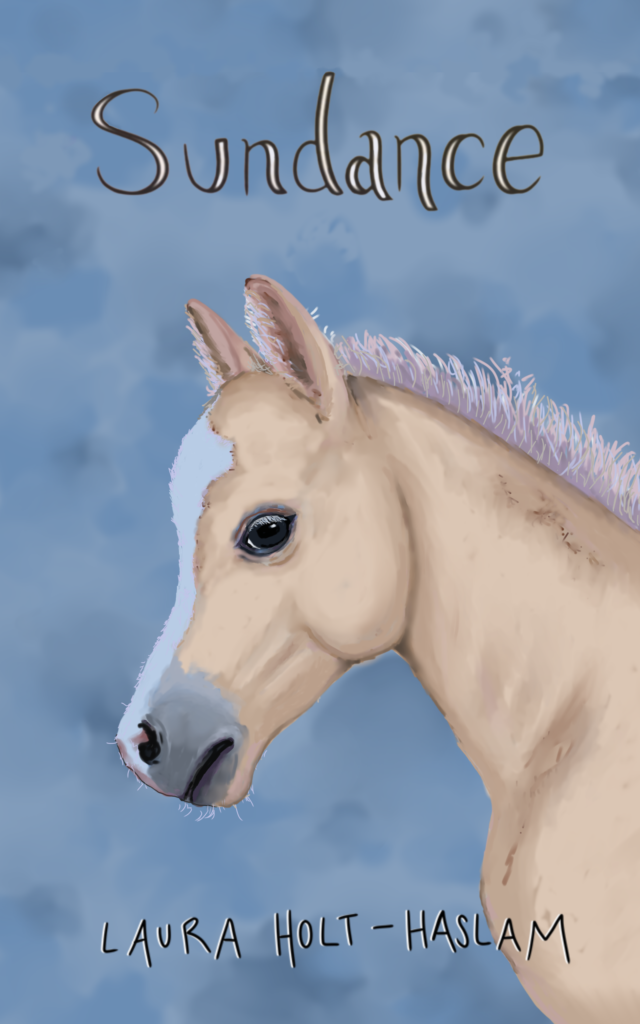 My most recent book, Sundance, is a standalone novella about a twelve-year-old boy, Mal, who grieves the loss of his dog, Sunny. Mal is bullied at school because of his stuttering and finds it easier to be with animals since they never ridicule him or rush in to finish his sentences. He discovers a pregnant mare who seems to have been abandoned, and with the help of a classmate, Amelia, he cares for the horse. I don't want to give away the ending!
Find Sundance here. The book can be downloaded for free here or on many online retailers.
Many kids struggle to process the grief they experience with the loss of a pet, family member, or friend. Like Mal, they may feel anger, guilt, and the embarrassment of expressing emotions to family, friends, or classmates. While the subject may seem sad, at the heart of the novella is a message of hope and healing. It is also about acceptance and friendship. I enjoyed watching Mal and Amelia's relationship develop and Mal grow in confidence as he learns to stand up for himself, Amelia, and the mare and her foal.
When Sundance, the foal Mal and Amelia care for grows up, he becomes a central character in my Sofia's Story series. I was initially inspired to write Sundance to explore where Sundance came from before he met Sofia, but as often happens with me, the writing ultimately focused on the human characters. At some point, I'd love to continue Mal and Amelia's story, which will tie into the Whimsical Stables series I've had rattling around in my imagination for a few years.
What do you want your readers to feel when they have closed the last page of your book?
I'd love for them to smile, satisfied and perhaps a bit surprised by how the story ended, delighted to see how the characters have grown along their journey. I want readers to feel hopeful, recognizing that despite the many struggles they may face, kindness, forgiveness, friendship, and perseverance transform lives.
What are your future writing plans and especially, when can we expect a new book from you?
I plan to release Emily Edwards to the Rescue this summer. It's a sequel to Emily Edwards Equestrian Extraordinaire, which was a "Winnie" award winner (Young Adult fiction, English riding) at the 2022 Equus Film and Arts Fest.

When we first meet her in Emily Edwards Equestrian Extraordinaire, twelve-year-old Emily is confident she has what it takes to become an accomplished equestrian. There's only one obstacle standing in the way of her success. She's never ridden a horse. Most of the novel takes place during a week of horse camp, where the no-nonsense head instructor doesn't recognize the brilliance Emily knows she possesses. But learning how to make friends and be a friend may prove an even greater challenge than becoming an equestrian extraordinaire.

Emily Edwards to the Rescue takes place immediately after camp ends. Emily has bonded with Calypso, a horse she believes will be abused if she's returned to a horse dealer at the end of the summer. She must rescue her, but how? Her plan will require hard work and help from her camp friends, but with luck, Emily might just pull it off. If only she could work up the nerve to tell her family, which might need even more rescuing than Calypso.
Laura's bio
Multi-award-winning author and lifelong horse enthusiast, Laura Holt-Haslam, writes realistic middle grade fiction that inspires readers of all ages. While horses feature prominently in her novels, the heart of her writing revolves around the human characters as they navigate life in less-than-perfect families, learn how to make and be friends, overcome challenges that stand in the way of their dreams, and discover the healing power of love and forgiveness.
You can find Laura at lauraholthaslam.com
Link to all of Laura's books in all formats: https://books2read.com/rl/LauraHoltHaslam
Follow her to keep up with her books:
facebook.com/LauraHoltHaslam.author