My guest for June 2023 is debut novelist Tessa Barrie.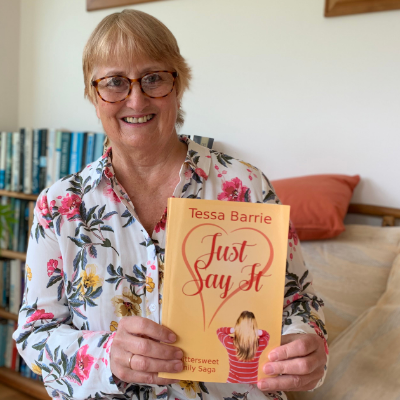 Welcome to By the Letter, Tessa. Looking forward to hearing about your work and life!

Find Just Say It here
Tell us a bit about your typical day
My younger self would never have believed it, but I have become a morning person. I like to make the most of every day. So, when I throw back the curtains of my east-facing bedroom, the sky at daybreak generally sets my mood, and I start writing.
As a self-published author, I spend an inordinate amount of time promoting my debut novel while writing, currently copy-editing, my next book before sending it to my editor.
I had a total knee replacement at the end of last year, so I am working hard to improve its bionic qualities, which includes four exercise classes a week and two evening sessions in a hydro pool.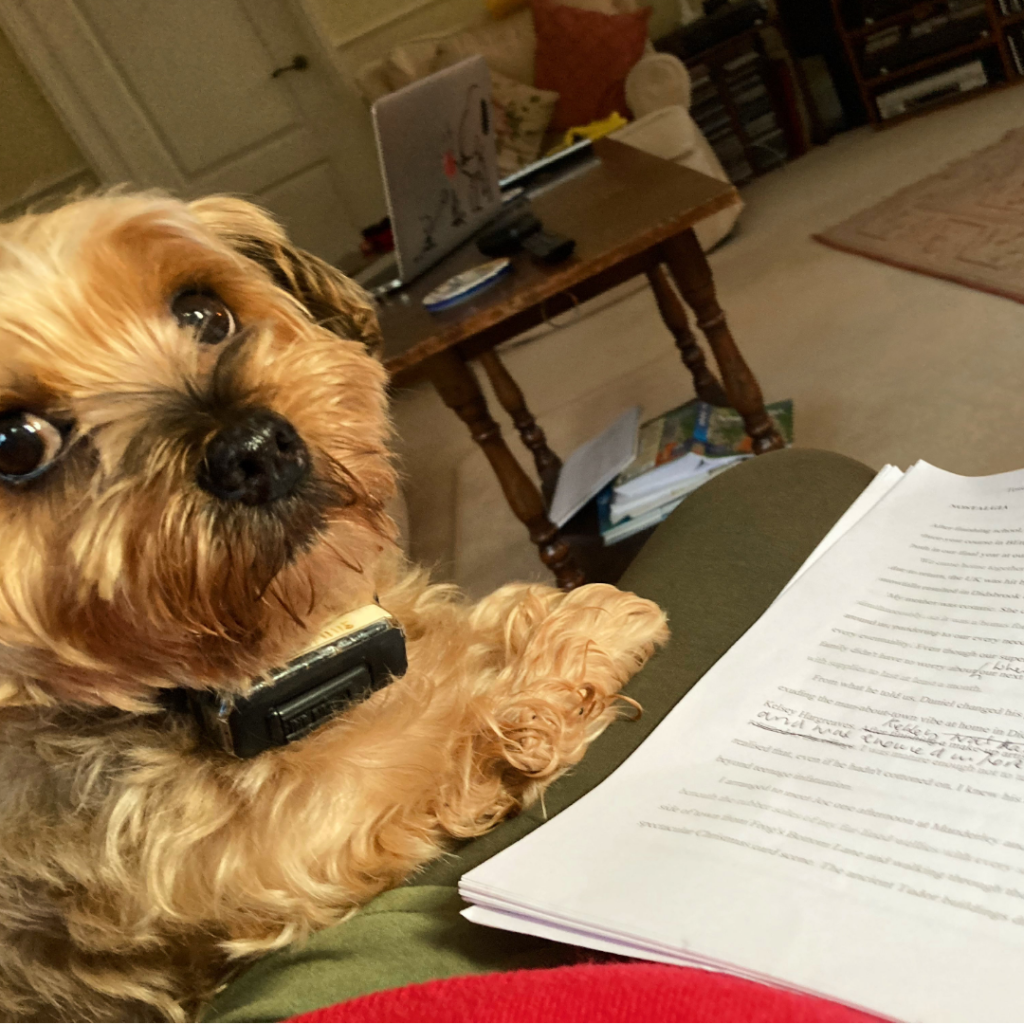 I also take my gorgeous Shorkie, Cassie, for a walk every day, even when it's raining – no greater love there. Cassie is my constant writing companion. She has snored quietly by my side as I have gone through the agonies and ecstasies of writing two novels, including witnessing the screams after I thought I'd lost 85K words somewhere in cyberspace.
Known as Cassie the Blog Dog from a very young age, her blogging, sadly, has taken a backseat since I started writing novels.

I am a member of the Jersey Writers Social Group. We meet weekly, and it is thanks to their support and encouragement I have finished two novels.
Were there authors you consciously modelled yourself on in the early days of writing?
Sue Limb is entirely responsible for inspiring (just about) everything I have written. I inadvertently came across Sue in the late 1980s when she wrote a humorous weekly column, under the name of Dulcie Domum, in The Guardian's Weekend sectioncalled Bad Housekeeping. A collection of a feminist novelist's diaries of a rural idyll gone wrong were eventually published in book form and reissued by Solidus Press in 2002.

Reading Dulcie Domum's Bad Housekeeping was a revelation. I loved Sue's character Dulcie. She completely stole my heart, and up to that point in my life, I have never laughed so much when reading a book. As for Sue's literary parody for BBC Radio 4, Gloomsbury, I haven't been quite the same since! Gloomsbury, 'a rhapsody about bohemians' – is a spoof about members of the Bloomsbury Group. The characters wonderfully brought to life led by Miriam Margolyes as the inimitable Vera Sackcloth-Vest and Alison Steadman as Ginny Fox. I still howl with laughter every time I listen to this remarkable series – despite being almost word-perfect.

And then came Helen Feilding and Bridget Jones's Diary! Like Dulcie Domum, Bridget Rose Jones first appeared in Helen Fielding's Bridget Jones's Diary column for The Independent in 1995. After seeing Helen at the Hay Festival chatting about Bridget Jones's Diary shortly after the book was released, I knew comedy-drama was the writing route I should take. So, Sue Limb and Helen Fielding undoubtedly sowed the seed for Just Say It, even if it took another few decades for my life to sort itself out so I could get it out there.
If you could tell your younger writer anything, what would it be?
Never give up! I am not a quitter, but life often took me away from writing. My first love as a teenager was poetry, apart from a David Cassidy lookalike called Jeremy. I had poetry published in my teens, but inevitably, after buying my first guitar, my poetry evolved into song lyrics. Yet, despite being a finalist in the Song of the Year contest multiple times and being a blushing winner once, I quit. I'd gone as far as I could with it, but by then, the concept of Just Say It had started whirring around in my head.
What is the best thing that someone has said about your writing?
It came in a review for Just Say It by an Amazon customer.
'The characters were realistic and very relatable. Tessa Barrie has a lovely human approach to writing, bringing the characters to life in a very natural way.'
I want my stories to be character-driven, so to be told I'd bought mine to life in a 'very natural way' meant so much.

Incorporating humour into my writing is important to me. Life can be complicated, frustrating, and all too often tragic. So I aim to capture the fragility of human emotion and coat it with a bit of humour – it doesn't take away the anguish but makes it more bearable.
What is your forthcoming book about? What inspired this particular story?
My next book will be The Secret Lives of the Doyenne of Didsbrook. 'The Doyenne' evolved from one of my pre-COVID-19-listed short stories about a writer's group in a small village. Turning it into a book has taken longer than expected, but I stepped away from it for long periods to let the story simmer.

I wanted to write a novel set in a quirky village miles away from anywhere, and now I have. I grew up in a remote village, well, it was in those days, which nestled on the Wiltshire/Gloucestershire borders. Everyone knew their neighbours, who were always there to offer support whatever the problem and who provided an excellent covert neighbourhood watch from behind twitching curtains or a lazy haystack.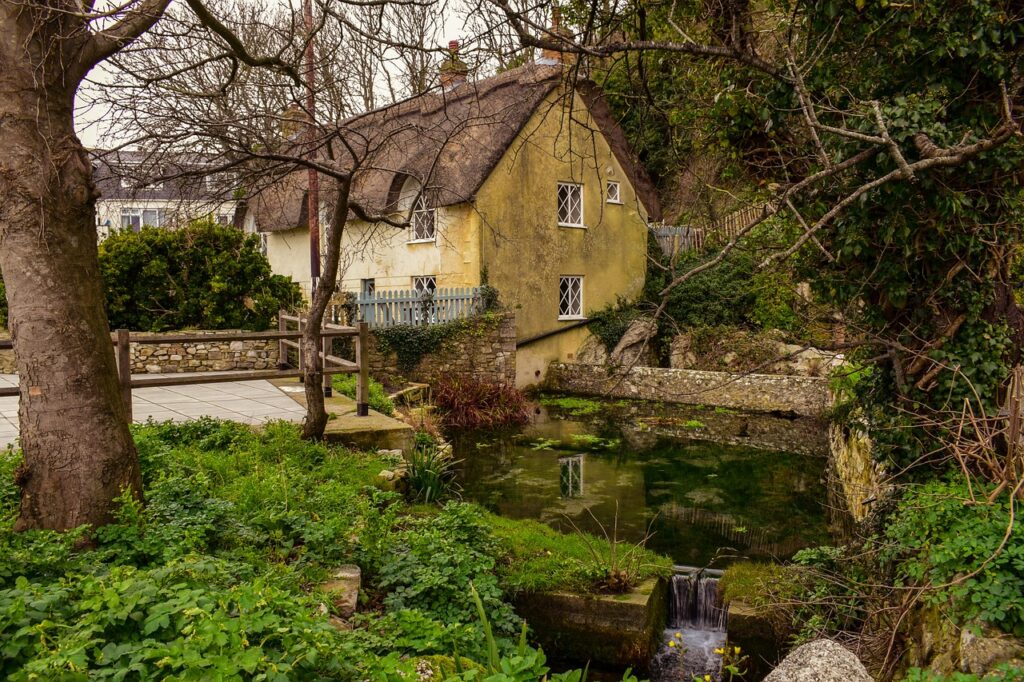 Didsbrook is an overgrown village steeped in history. Life there had remained undisturbed for centuries until its most famous resident, the former darling of London's West End turned best-selling novelist, is found dead.
In 'The Doyenne,' the word secret in the title is a clue as to what it is about. As my main character says, 'Looks can be deceptive. You would never judge a book by its cover, so why would we assume we know someone well because they face the world with a smile?'
Nobody knows what goes on behind closed doors. If I were to pick a theme, I would say betrayal.
It will be two years, in June 2023, since Just Say It came out. There were better times to launch a self-published book than immediately post-COVID. I was very green about the process then, and as COVID-19 continued to rumble around, I had to cancel all arranged book signings.
So, I hope The Secret Lives of the Doyenne of Didsbrook will get off to a better start!
I have been saying for a while that it is 'coming soon,' which it will be, even though I can't give you an exact date now.
What are your future writing plans?
Writing is a lifetime apprenticeship, and I have struggled to find my niche, but my heart tells me I've finally found it. However, I still have much to learn, and I am joining the party late in life, so I aim to improve my writing skills and write more novels. Writing novels is the most challenging thing I have ever done, but, and I am sure all novelists feel the same, the sense of accomplishment you feel when you type those two little words, The End, is the most exhilarating feeling on earth.
Tessa's bio
Tessa Barrie is the alter ego of Sally Edmondson. She was born in Harrogate on the UK Mainland and is fiercely proud of her Yorkshire heritage, despite having lived on the British Channel Island of Jersey since 1981.

Find Tessa on Medium
Check out her Amazon author page