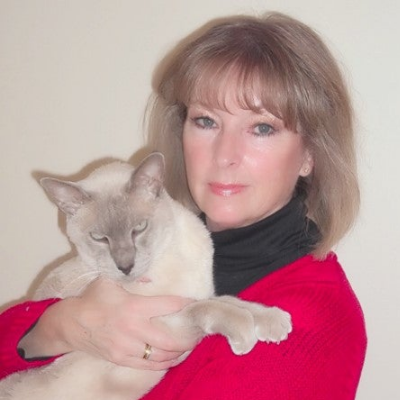 Wendy Leighton-Porter is a very appropriate guest for December! It's the festive season and much of our focus is on the kids, which is why I'm totally thrilled to have Wendy as my guest author this month.

Let's find out about her award-winning time-travelling history tales for the 8 to 12 year old group. Thank you for being here, Wendy.
How did you come to be a writer?
After 20 years of teaching French, Latin, and Classical studies, my career took a new direction when I decided to retire early and turn my hand to writing fiction for the 9+ age group instead. My husband's job subsequently took us abroad – we've lived in different parts of France, as well as in Andorra and, more recently, Abu Dhabi, so it was lucky that my new line of work was portable. One of the best adventures I've ever had was the 7 years we spent in the UAE, but the downside was that my busy social diary ate into my writing time in a big way! Life is much quieter these days, allowing me to focus on my books again. I now spend the majority of my time in rural France, although I regularly travel back home to the UK.
Tell us about your wonderful sounding series for kids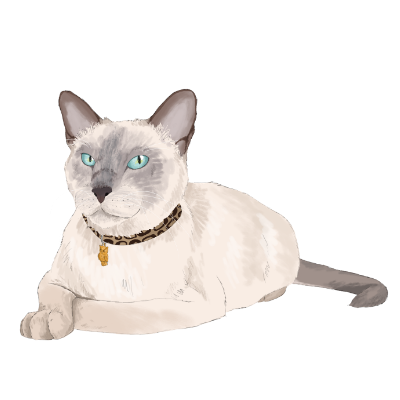 Right at the start of my writing journey, I knew exactly the project I had in mind and embarked on creating a 25-part series of time-travel adventures, Shadows of the Past, featuring thee children and a rather special feline hero, the inimitable Max, who is a larger-than-life character in every way. Max is based on my very own Tonkinese cat, which makes him especially dear to my heart. Interspersed amongst the main "Shadows" books are several shorter adventures where Max must undertake solo missions and, as the series progresses, it becomes clear why the cat's role in the time-travelling journeys is so significant.
The stories are a mixture of history and adventure, with a sprinkling of magic thrown in for good measure. They're also educational – once a teacher, always a teacher!
The first five books are set in ancient times, based on subjects I was already familiar with. I have a passion for history and love getting my teeth into any kind of research, which helps as I'm moving forward through time with each book. I read as much as I can around the topics, but the internet is a fantastic resource for maps and general information. I try to stick closely to the historical facts and am a stickler for detail, but I'm writing fictional versions of real historical events and will occasionally twist things for the purpose of the story. However, I always include plenty of background material at the end of each book and make it clear if I've changed anything of historical importance. I'm now working on book #18, but already have a rough plan for the rest of the series. [ed note: book 18!!]
Which bit of history does the latest book deal with?
The most recently published "Shadows" book in my series was The Shadow of the Great Fire, a re-telling of the famous catastrophe which devastated the City of London in 1666. For the backdrop to each of my stories, I've chosen key moments in history, or well-known myths and legends. For the 17th book, I decided to send my young time-travellers to the scene of one of the most famous events in 17th century England, and who better for them to stay with than the celebrated diarist, Samuel Pepys, thanks to whom we know so much detail about the Great Fire. I had such fun exploring London on foot, visiting each place that features in my story.
Pudding Lane, where the fire started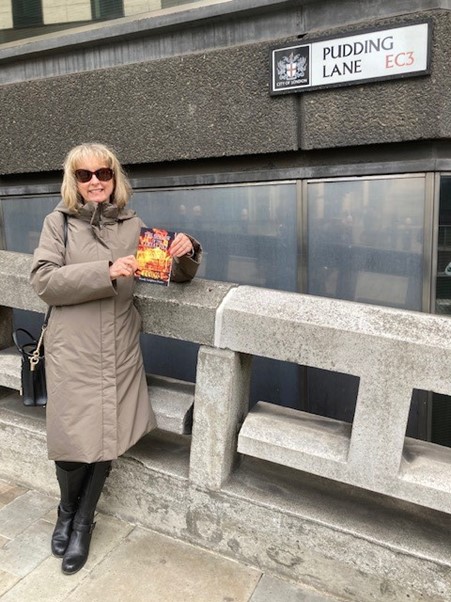 What do you want your readers to feel when they have closed the last page of your book?
That they've enjoyed it, learned something they didn't know before and, most importantly, that they can't wait to read the following book in the series!
Are you close to other writers and how does that help you?
I'm fortunate to have made friends with two fellow authors who also write Middle Grade fiction with a historical bias. We grouped together to promote our books on www.adventurequestbooks.com and, although we all live in different countries, we stay in touch by email and chat regularly on Skype. It helps to have like-minded friends to share ideas with, who will always offer honest advice and support.
What do you like to read yourself?
I have my father to thank for me being a complete book addict, because he taught me to read when I was just 4 years old, and I've had a book in my hand ever since! I enjoy most genres, from police/detective fiction to contemporary romantic novels, but my greatest love is anything historical – both fiction and non-fiction. I recently read, and thoroughly enjoyed, The Lost Diary of Samuel Pepys by Jack Jewers, a work of fiction, but with such an authentic flavour that it almost felt as if it had been penned by the man himself.
What's the best thing someone has said about your writing/your most thrilling writing experience?
I love hearing from my target audience and I think I must be doing something right when young readers contact me to say how much they're enjoying the series, but I was truly humbled to be included among a list of illustrious names when I received the following message from a parent:

"My 10-year-old daughter is hooked! She informs me that alongside CS Lewis, Laura Ingalls Wilder, E Nesbit, Michael Morpurgo, the author of How To Train Your Dragon (whose name I can't recall – Cressida Cowell?) and the author of The Silver Sword, Wendy Leighton Porter is one of her most favourite authors."

[ed note: Congratulations! That's fantastic!]
Where will the next book take us and when we do we get to go there?
For now, I'm focusing on completing my series and am currently working on the next adventure, The Shadow of the Slave Ship, which is set in England in the mid-18th century. It will feature Dr Samuel Johnson, compiler of the first English dictionary and owner of a famous cat. I'm hoping to finish writing it early next year.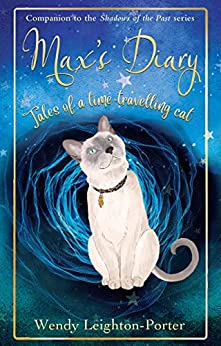 In the meantime, I've just produced a little something to accompany the series: Max's Diary – tales of a time-travelling cat. This was a bit of fun, allowing my feline hero to document his adventures in his own words and his own unique style!
Find Max's Diary here (kindle, paperback out soon)
Amazon UK
Amazon.com
Find all of Wendy's books, where to purchase them and more on her website here:
www.wendy-leighton-porter.com
Read more author interviews here – and to meet new authors in my monthly newsletter, sign up here!