When a warlord invades their Forest home, Callie, Gwen & Mark find allies in unexpected places.
The Guardian is dead, her successor a mere baby.
The wild creatures will fight, but will the son of the destroyer betray his father to join them?
Guardians of the Forest: a fantasy trilogy for ages 9 and up, and up
The prequel, Legend of the Winged Lion, is here!
You can read the Prologue here, an extract here, or get the whole book here.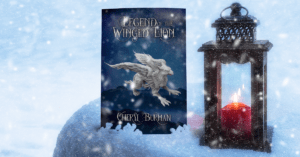 Read this blog post to learn how a real life battle to save our forests led me to write Guardians of the Forest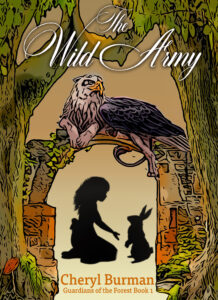 'Good and evil lurks around each twist and turn, and the characters live and breathe on every page.'
Book One
Callie's forest rings to the thwack of enemy axes. Her people are trapped. Their leaders scoff at her warnings of the Danae's fate at the hands of the invaders. The wild creatures will fight, but will Tristan, the destroyer's son, fight with them?
Read an extract here
Buy now on Amazon
Free on Kindle Unlimited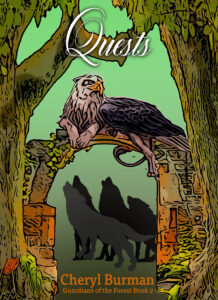 'Finished this one within 24 hours … it's very engaging.'
'Just as gripping as the first book'
Book Two
Gwen and Mark battle wolves, robbers & the dangers of the Deep Forest in their quest for the Sleih. And where is their lost sister, Lucy? Did she fall foul of the Madach robbers too? But all will be for nothing if the ambitious Seer, Lady Melda finds Gwen and Mark first.
Read an extract here
Buy now on Amazon
Free on Kindle Unlimited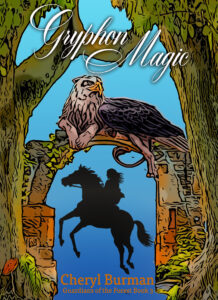 'I couldn't turn the pages fast enough to see what happened.'
'Twists and turns aplenty.'
Book Three
Callie's wild army harasses the invading Madach. Lady Melda plots to steal Gwen's powerful gryphon pendant. Gwen, Mark & Lucy hurry home with the Sleih rescuers – only to find desolation. Can gryphon magic save the Danae, and the Forest?
Read an extract here
Buy now on Amazon
Free on Kindle Unlimited
Buy the ebook set at a special price here
Teachers: 'I gave them to the more reluctant readers & they could not have been more of a hit!'
Parents: 'Exactly the sort of book I'd have chosen as a child.'
Kids! 'captivated me & my 10 year old daughter'

Read 'Gryphons and Treasure' – an extract from The Wild Army here
Read 'Starlight and eagles' – an extract from Quests here
And 'Who woke the magic?' – an extract from Gryphon Magic here