Yes, it was the true life story of the people's battle to save our forests which inspired my first books, the Guardians of the Forest trilogy.

In 2010 the UK government thought it would be a good idea to sell off England's public forests. The people's indignation was felt across the country, with even central London MPs bombarded with emails protesting the very idea. I live in the Forest of Dean where small towns and villages are located right within the Forest itself and where rights to access this land have been subject to fights with authorities for centuries.

Our HOOF (Hands off our Forest) campaign came to be regarded as the leader of the national campaign. I talked myself onto the steering committee in my desperation to do something and was actively involved. We wrote letters, held public meetings, bike rides, tied yellow ribbons to trees, put up placards everywhere. The highlight was our big demonstration in January 2011.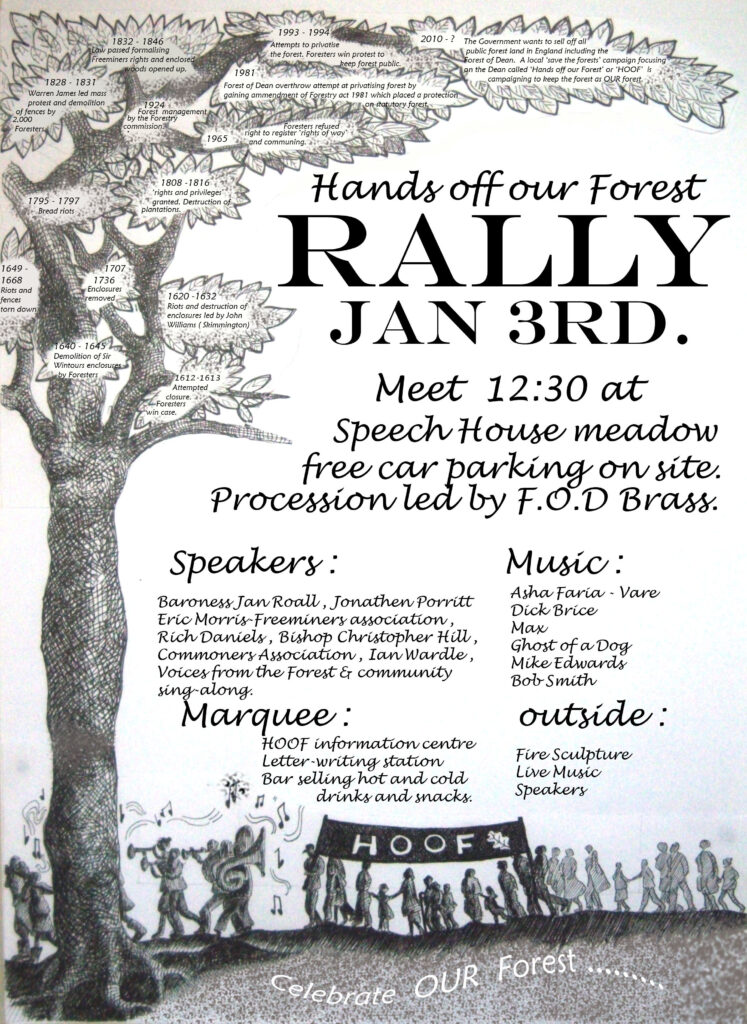 3,000 people gathered in a snowstorm on the iconic Speech House field – the centre of public gatherings for centuries, with Speech House itself the home of the Verderers Court from the 1600s to this day. We burnt a huge effigy of Parliament – which warmed more than our fingers and toes!
Check out this front page article from The Guardian and it's wonderful photograph of the bonfire!
We won the people's battle to save our forests, and it was a little later that the idea to write a fantasy about saving one's forest home came to me. The prequel, Legend of the Winged Lion happened when fans young and old asked for more of the same. The back story seemed to be an exciting place to go, and so it turned out!