Today's writing prompt and my response.
The last prompt for this week. Use the prompts however you like, one at a time, or pen a short story over several of them.

I have a bit of a theme going here, alth0ugh taking a different view this time.

It was the last day of the month and
It was the last day of the month and the last day when he could arrive.

Louise sat on her bed, eyeing the bulging white cloth cover hanging from her wardrobe door. She hadn't lifted the cover since the last fitting, two weeks ago. She recalls her mother's proud smiles, her own happiness beating in her chest like a drum, so loud the vibrations rang in her ears.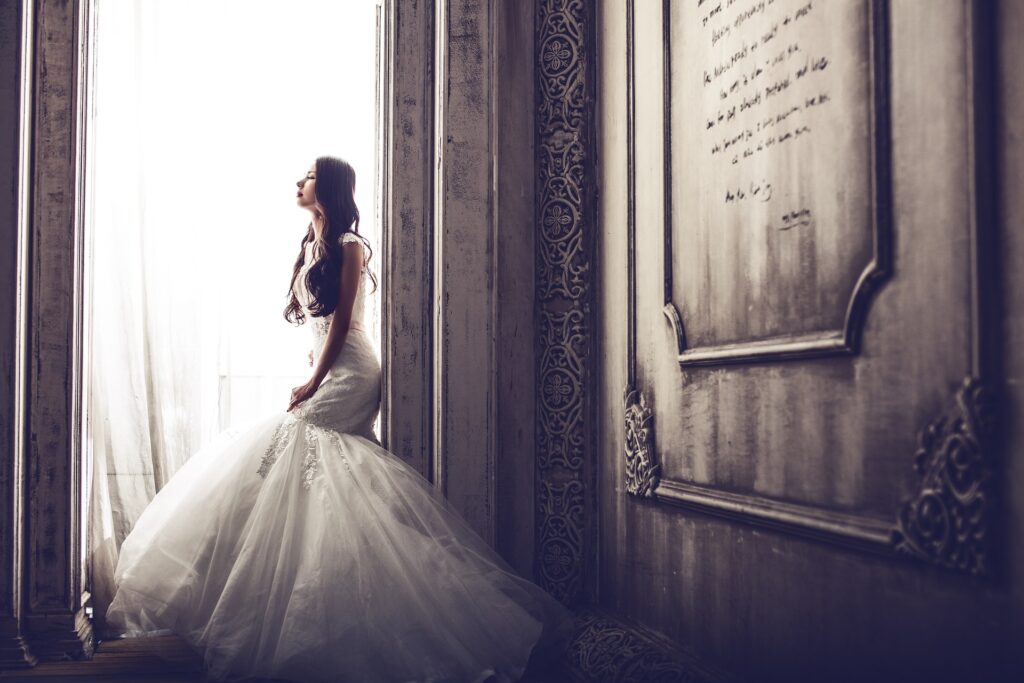 Below the white cloth sits a pair of white shoes with pale pink flowers on the pointed toes. Louise stands and goes to the dresser, opens the top drawer and strokes the tissue-wrapped, silk underwear waiting there.
The last day of the month. April. A spring bride. She glances at the wooden chest at the end of the bed, counting over its contents in her mind. Ironed pillowcases, folded sheets, towels, … Her girlhood dreams are contained in this room.

There's a tap at the door and her mother's voice.

'Lou, are you there?' Her mother's head peeks around the door, forehead creased, eyes worried.

'He's here?'

'No.' A bright, false smile. 'There's still time.'

'Yes.' Louise returns to the bed and slumps to the mattress, staring down at her slippered feet. Her mother sits beside her, wraps an arm around her shoulder.

'It was always a risk,' she murmurs into Louise's sleep-tousled hair. 'An ad calling for a groom to appear for a wedding on a set date, to a woman he's never met.' Her voice slides into a soothing whisper. 'Your father and I did try to warn you.'

Follow the daily writing prompt on Facebook or Instagram.
Find Cheryl's flash fiction and short stories here!