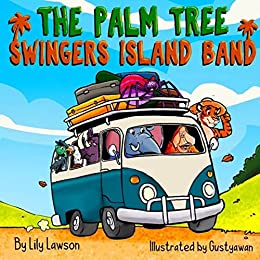 Lily Lawson writes relatable poetry for adults and fun, fun, fun poetry for kids.

Already a fan of Santa's Early Christmas, I was thrilled to see this new bit of nonsense about a bunch of animals, birds and insects touring the world as a VERY LOUD band.
The illustrations are gorgeous and can be explored along with the words for even more fun.

A great addition to the kids' library!
Find The Palm Tree Swingers Island Band here