Lily Lawson again delights young readers – and their mums and dads, grands, older siblings etc – with her latest kids' poetry book.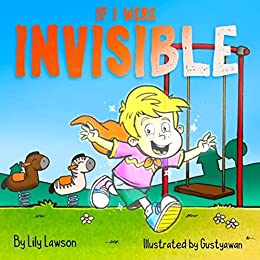 How fantastic to be invisible! To do all the things you ever wanted to do and no one would know it was you!
Find it here.
All the chocolate you can eat, be a little naughty at the playground, go anywhere all by yourself – ahh! All by yourself. Are there downsides to being invisible?

A fun romp with a gentle lesson, a vibrant main character, and beautiful illustrations to pore over too.
Find more book reviews here, and my featured book of the month here. Sign up to my newsletter for even more, and receive your free ebook of short stories.