The happy news of the weekend!

What people are saying about Guardians of the Forest:

This book trilogy comes under children's books but as a grown up I am thoroughly enjoying getting caught up in Cheryl Burman's fantasy story.

We follow the adventures of Sir Tristan, Callie and her brother and sisters as they face down greed and ecological disaster with the help of a rag-tag forest army and a grand mythological creature.

This story is perfect for all ages and could be read aloud to younger children. Great for beginning readers..

This fast paced, brilliantly written story will keep you reading well past your bedtime.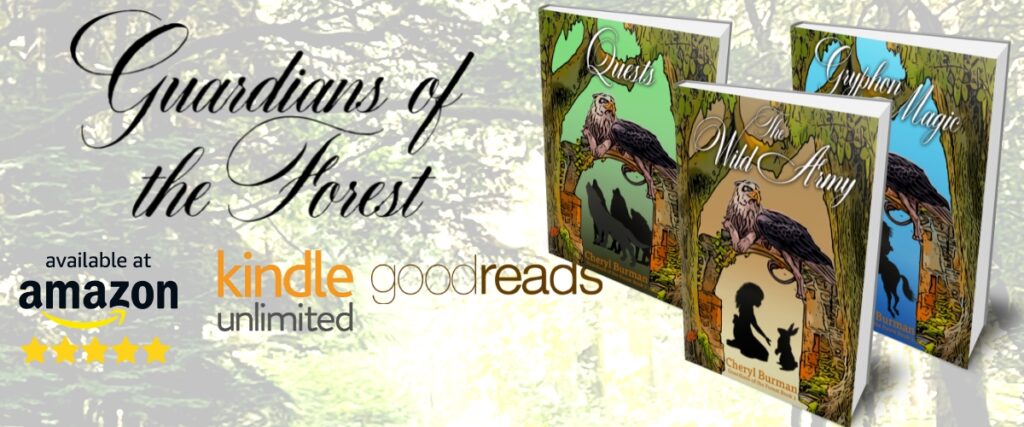 Where to get hold of Guardians of the Forest

Grab a set – go to my books page or click below to pick them up FOR FREE!

Amazon.com
Amazon.co.uk
Amazon.com.au (takes you to Book 1)

… and more of what people are saying

My granddaughter and I have read all three books because we just had to know how the story was going to end. We were not disappointed. Thoroughly recommend for anyone, young or old who loves fantasy and a gripping story.

The world that Cheryl Burman created came to life as if she drew it for me. Loved it.