Welcome back to the daily prompts. The second for the week, and I really did own a pair of these – in red.
Rope wedge sandals: picture prompt
'Look, they fit me perfectly.'

I look, heeling the vacuum cleaner's off switch, to see a familiar pair of shoes poised on the bottom step.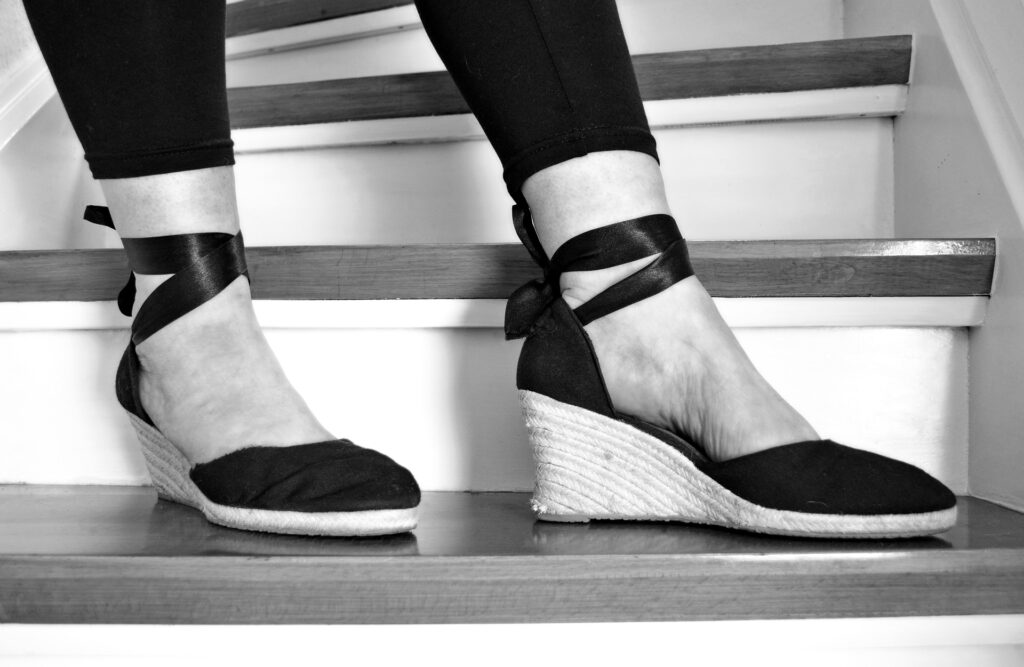 Three inch rope soles, black canvas with a satin ribbon tied around the ankles.
Their first time round the height of fashion when I bought them, matched with hipster jeans and a tie-dyed floaty top for the Fleetwood Mac concert he'd saved hard to treat me to. And afterwards – our first time. I was the same age she is now, and desperately in love with a boy who, soon after, broke my heart.

I swallow the speck of hurt still remaining, a memento to teenage angst.

'Gosh, where did you find those?'

'That old suitcase in the attic – the one with no wheels.'

'Oh?' My stomach drops. 'That one?'

My 16-year-old grins at me, raises an eyebrow. 'Yes, Mum, that one. The one with the diary.'

Follow the daily writing prompt on Facebook or Instagram.
Find Cheryl's flash fiction and short stories, including audio versions of some, here!