Today's writing prompt and my response.
Day three of this week's challenge. The story starts here.

A picture prompt today
Maree glared at the scruffy, well-spoken … whatever he was … sitting on his pile of grimy blankets in the empty station. He had pulled off the untamed wig, showing a short, clean head of hair beneath it.

'I'm sorry.' He grimaced, contrite. 'I don't actually know Peter – I'm an actor and he hired me to do this.' He clasped his hands, looked up at her. 'Can I make it up to you?'

Maree sniffed, this time in contempt. 'I doubt it. And now, if you'll excuse me, I need to find a hotel and get some food and a bed for the night.' She turned away, her anger thrumming in her chest. Bloody Peter, bloody thoughtless men.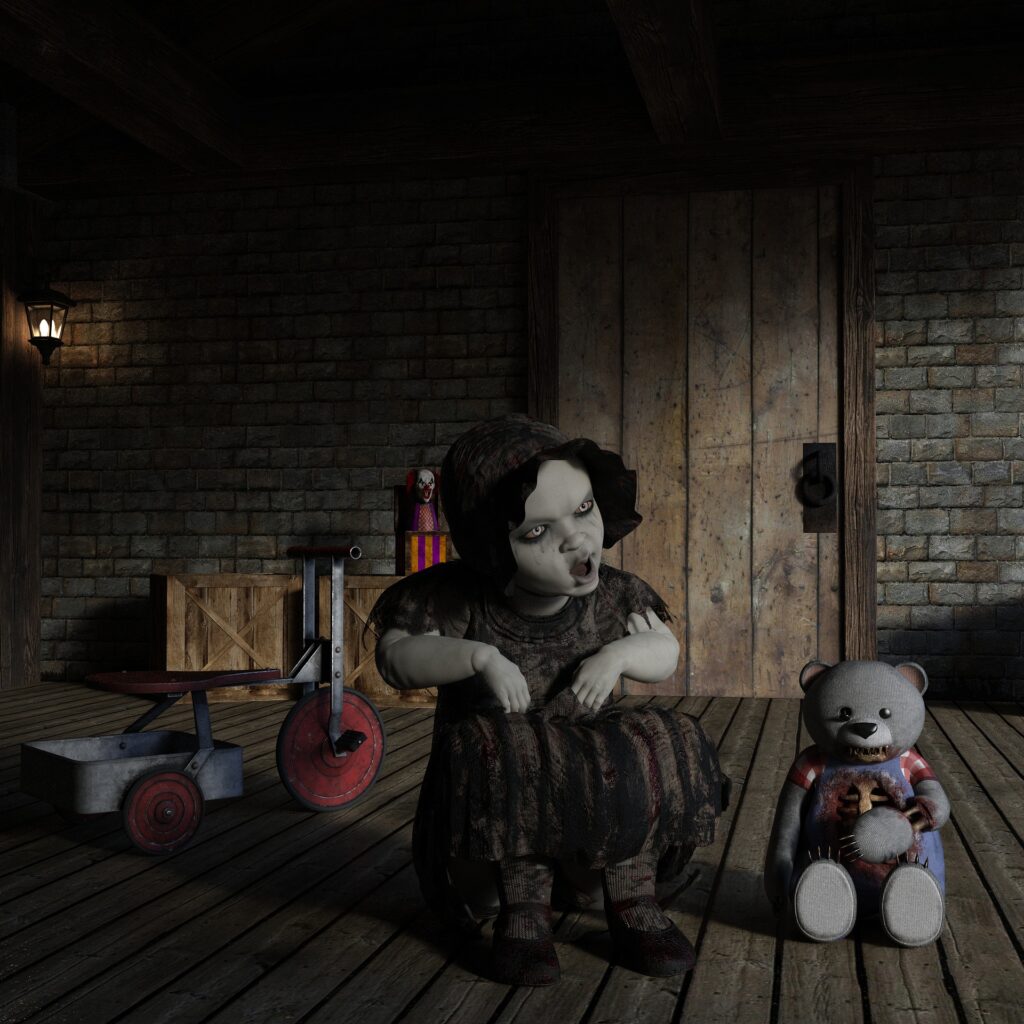 She'd like to sit them down and tell them off, explain the way of the world to them. She had a sudden vision of herself as a ghoul-eyed doll, squatting, arms akimbo, sounding off at Peter – who had strangely turned into a small teddy bear – while he sat on the floor, penitent. A smile forced its way onto her lips
It's what she should do. Her spirits lifted. What she would do, once Peter was back and she'd found a way to get revenge for this mean trick. Enough was enough.

She swung about, wanting to talk to the actor. He was folding his blankets and stuffing them into a tatty backpack.

'Hey,' Maree called.

He lifted his head, looked her way.   

'I've decided to take you up on that offer.' She raised her eyebrows. 'In need of a late supper? My treat.'

Read day four here.

Follow the daily writing prompt on Facebook or Instagram.
Find Cheryl's flash fiction and short stories here!