Join in my daily writing prompt! I don't promise to respond to them all myself, but will try my best! Here is my response to the latest prompt.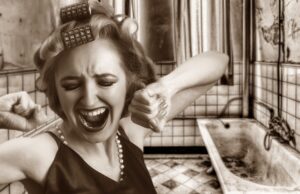 Mother introduced Gwendolyn, at age five, to the joys of the dressing-up box. The memory stayed with her forever. Mother heaved back the wooden top, laughing, and Gwendolyn was dazzled by lace and silk, satin, shawls, scarfs, gloves, and shoes with pink bows and sparkling buckles. She explored this treasure for hours: slips which fell to her bedroom rug in softly rounded peaks of lilac silk; tulle petticoats to poke her head through the waists and wear like a beribboned tent; and satin skirts to hitch under her pjyama-clad arms, gathering their fullness to her chest and glancing over her shoulder to admire the trailing folds of gleaming cloth.

Dressing up wasn't enough however. Gwendolyn needed an audience. She lined her dolls and teddy bears along her bed, their backs against the wall, and let them admire her preening and posturing.

Preening and posturing in front of unresponsive toys wasn't enough however. Gwendolyn dressed herself in her most glorious finery – adding a string of pearls fit for a mermaid princess – stepped carefully down the stairs and stalked into the lounge room where Mother and Father watched the new television. How could they not enjoy her colourful pirouetting, one arm swaying graciously above her head (the other holding up the layers of silk and satin and taffeta) compared with the black and white flickers on the tiny screen?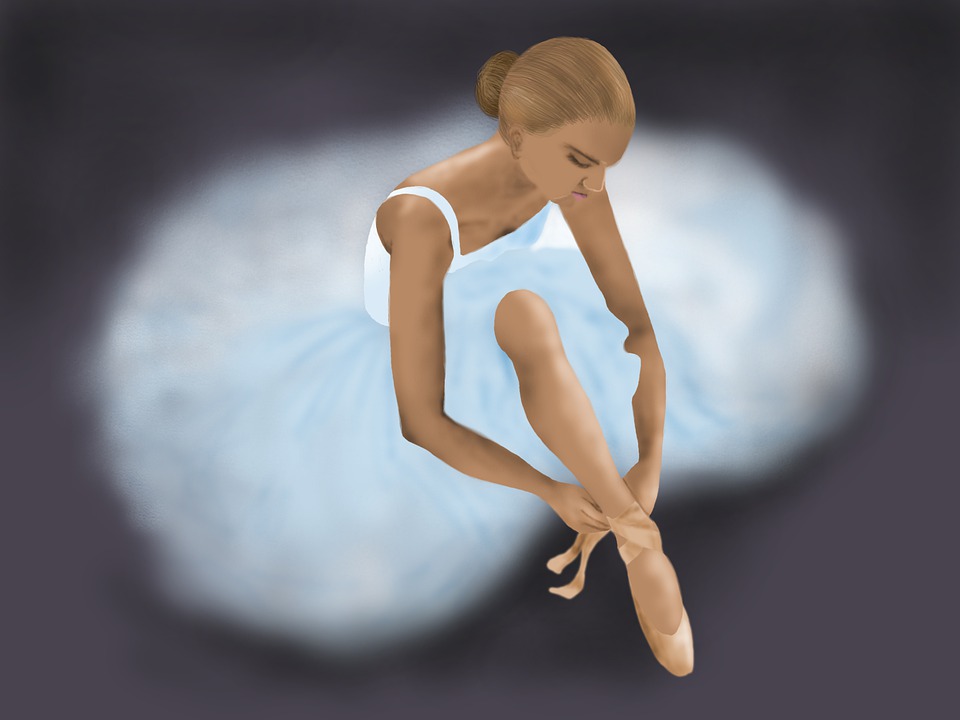 Mother clapped and said Gwendolyn should have ballet lessons, which Father agreed with and which improved the pirouetting. And now Gwendolyn had tutus and feathery costumes made for her, seemingly spun from gossamer. And she had audiences of ballet parents to pose and dance for.
Ballet, even in front of appreciative parents, wasn't enough however. Gwendolyn asked for, and was given, a place in drama school. Her dreams of the future stretched before her – a golden landscape of theatre, films, awards and red carpets.
Mother encouraged her dreams, told Gwendolyn how she was fated for Big Things, how her beauty and talent would see her in a Hollywood mansion in no time at all, soaking in asses' milk in a golden tub, lounging by a pink-tiled pool under a Californian sun.

But Gwendolyn, although spoilt and vain, knew enough from overhearing other students and teachers that these dreams did not materialise overnight. One had to start somewhere, it was said. So when a pipe-smoking man in a tweed jacket came to the drama school to audition women for a TV commercial, Gwendolyn queued with the rest, sure of success.

What was the ad for?
A cleanser, the man said.

And what will I have to do?
Apply it, the man said.

What will I wear?
You will wear an elegant evening dress, pearls, nails manicured, and makeup, the man said. Oh, he added, and a roller or two in your hair to indicate the time of the day.

Gwendolyn nodded. Perfect. A beautiful woman arriving home from a sophisticated night out, readying herself for sleep with a roller in her hair, and about to apply the cleanser. She saw her natural translucent skin appearing from the gently scented foam and warm water. Her liquid eyes staring at her reflection in the mirror …
Next stop, Hollywood.

Gwendolyn arrived for filming, dressed and made up as instructed, and had a rude awakening. The cleanser referred to was nothing to do with her face. And everything to do with the black mould which shrouded the real bathroom in the real flat the location person had actually managed to track down as the setting for the ad.

Gwendolyn enjoys being a mother herself these days. Her daughter has no idea, however, what a dressing-up box is. Grandmother is forbidden to show her.
Follow the daily writing prompt on Facebook or Instagram.
Find Cheryl's flash fiction and short stories here!