The meaning of true friendship and how to not be alone
Non-binary Wren is grieving the sudden death of their loved Uncle Jeremy who raised them from a small child following the deaths of their parents in a car accident. They are extremely reluctant to let him go and are finding it difficult to feel any joy in life. The tiny town where they live offers few distractions – that is, until two things happen at about the same time. One is the arrival of Jethro, an out-of-towner who comes to work alongside Wren at the town's records office, ruled over by the wise Mrs Delaney. Jethro's a City Boy, as Wren nicknames him, and while he's friendly and eager to please, Wren finds it hard to accept his overtures, and especially that some of Jethro's proposed changes might be good.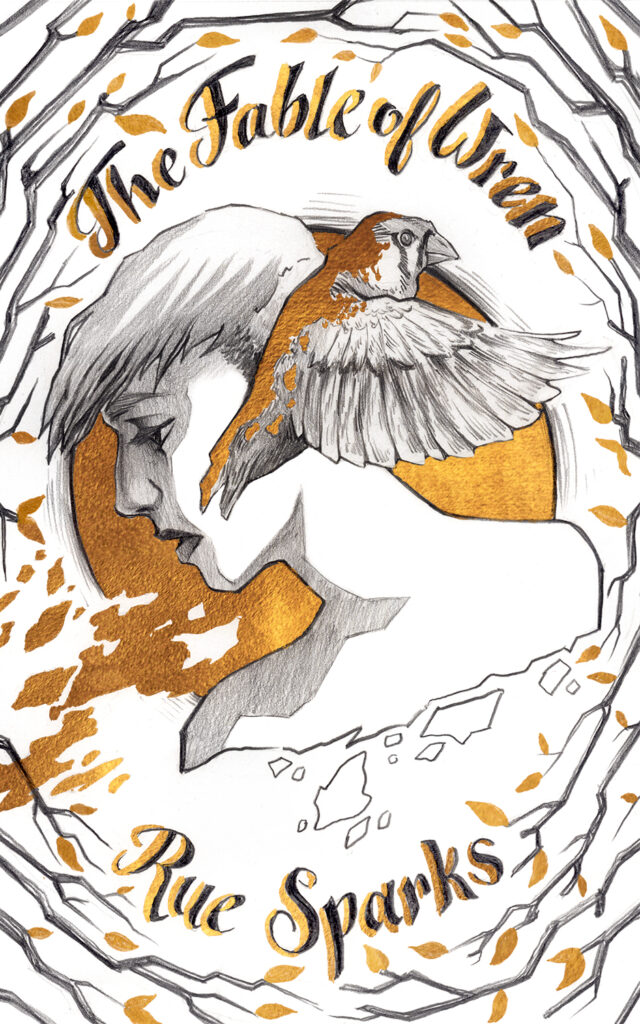 All this, however, takes a back seat when Turney, a fellow member of the Citizens and Uncle Jeremy's close friend, is found dead in the nearby woods. The Citizens are a group of birdwatchers with a particular interest in one elusive bird, the Trickster.
Find The Fable of Wren here.
Outraged that a fellow Citizen has apparently been murdered, Wren dives in where angels fear to tread, to 'help' the Sheriff solve the case. When Jethro insists on being part of the team, Wren is reluctant to accept his help.

I loved this gently mystery with its obstinate, occasionally arrogant and fiercely independent protagonist. But Wren is also highly self-aware, to the point of being self-critical. Their ability to challenge their own reluctance to change – either themselves or their surroundings – endeared me to them and made me root for their happiness all the way from chapter one.

Sparks' vivid writing brings every character to life – even the ones you don't actually meet in the book are real people. Jethro is a joy, with his puppy-like eagerness, his hurt when Wren is unkind or irrational, but his continued offering of friendship nevertheless.

And it's not only the characters who live for you. Sparks brings the settings to life with a few deft strokes (much like the way they draw). The depiction of the small town and the lives and shared history of its people, the wild humidity of the woods and its creatures, and Wren's own home where Uncle Jeremy appears on occasion to read to them and ease them through their grief, all unfold before the reader's eyes.

This is a book for curling up and enjoying the masterful writing, for puzzling out the mystery of the murder, and for celebrating Wren's journey to the working side of grief and overcoming their reluctance to accept that there's no need to do everything yourselfe.


More book reviews can be found here, and for my monthly featured book, go here.