Getting close to releasing Guardians of the Forest prequel!
When young 'prentice seer, Ilesse, is touched by an evil inadvertently woken deep below the caverns, she must battle its whispered summonings. If she succumbs, the world of the Sleih and Gryphon – and of the Madach beyond – will be destroyed.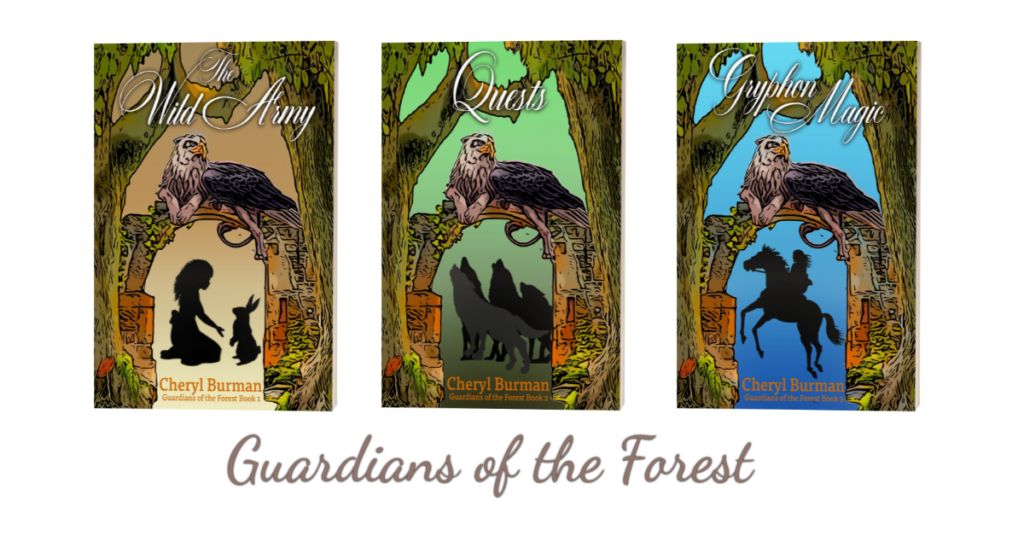 It has a title: Legend of the Winged Lion.

Final editing is happening (I hope it's final), the cover is being done and formatting taking place.

I am keen to share the cover as soon as I can. It's very special, featuring a custom made sculpture of the magical Gryphon pendant (featured in the Guardians trilogy) made by my talented silversmith brother at Serpent Forge jewellery. Thank you Justin!

In the meantime, you can read the prequel here…. I recently read it to a class of 10 yr olds who rated it 500/10. Phew!
Prologue
The common tales, the ones young Sleih and Gryphon are told by their parents and teachers, say this:
The Sleih once dwelt on the high plains. They lived apart from the Madach, practising mild magic and working with metals, gems and woods.https://cherylburman.com/guardiansoftheforest/winged-lion/
One day, impressed by their artisan skills, the Gryphon flew from their caverns in the High Alps of Asfarlon to persuade the Sleih to venture there.  (Read the rest – click on this box)

Updates to the release of Guardians of the Forest prequel will be posted as they occur!