Today's writing prompt and my response.
Use the prompt however you like, one at a time, or pen a short story over as many as you like.

'Where does a child hide in a small town like this?'
'You shouldn't have shouted at him.'

I paused briefly in my hurried walk along the footpath to stare at my husband striding beside me. I was furious. And uneasy. It wasn't normal for Andrew to shout, or even to be angry.

'He wouldn't listen to me.' He was truculent, worse than the four-year-old could be.

'Not an excuse.' I returned to my walking, my target now in sight. Granny's house. That was where he would have fled to.

'When he was ready to burn the house down?'

'You shouldn't have left those matches out.'

We had discovered Timmy's love of flames during the first of the power cuts which had affected our small town over the past month. Cuts which no one could explain, least of all the power company. They lasted from five minutes to several hours, and we had stocked up with a camping stove, candles, and, with winter approaching, a gas heater.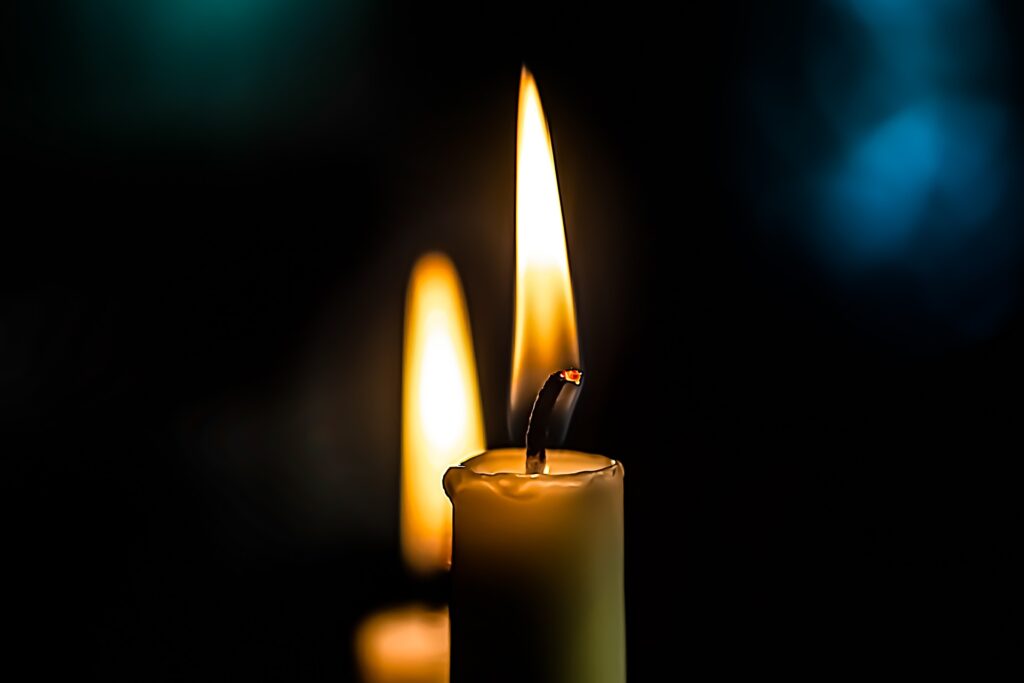 While we knew Timmy loved his birthday candles, we hadn't understood the extent of his fascination with flames until we found him in the shadowy kitchen, holding one of our emergency lights. He turned it, tipped it this way and that – dripping wax on the kitchen counter – giggling. I had been gentle, telling him no, it was dangerous, he could burn himself.
That had given him pause, but perhaps I shouldn't have pointed out the next problem: that he could accidentally set the kitchen on fire. I chose to ignore the gleam in his eyes, which wasn't from the reflected flame.

We kept the candles on a high shelf, when lit, and the matches in a tall cupboard. But we had forgotten to put them away after yesterday's blackout. Timmy had been in bed when it happened; we were both exhausted from long, stressful work days, and too groggily tired to be mindful.

We reached my mother's door. I knocked, opened it, called out.

Mum called from the kitchen for us to come in, and down the hall we went, me in the lead. She was sitting in her dressing gown at the kitchen table, tea and toast before her.

'Getting my cuppa in before the next cut.' She smiled, held the mug up. Spotting Andrew behind me, she set the mug down, frowning. 'What's happening?' She peered around the two of us. 'Where's Timmy.' Her hands went to her chest. 'Is he okay?'

'We don't know, Norah.'

'We expected him to be here.'

'No.' Her face was white. 'You've lost him?'

'He ran off after Andrew shouted at him–'

'He was about to burn the bloody house down!'

'I assumed he'd come here.'

'No. Dear God, where would he have gone?'

'He's hiding,' I said, glaring at my husband. 'Scared of being punished.'

Andrew exhaled. 'So now we have to think, where does a child hide in a small town like this?'

'Somewhere,' I said slowly, 'he has a chance to see flames.'

We looked at each other, knowing we were both remembering the kindergarten visit to the local fire station. Timmy's over enthusiastic babbling afterwards had been all about the huge flames on the big tower and how the firemen had to hose it all down, and – he had shaken his head, sad – put the pretty fire out.  

We'd laughed at the time and suggested he might like to be a fireman when he grew up.

'Let's go,' I said to Andrew. And to Mum. 'Call the fire station, ask them to search there for a four-year-old.' I rolled my eyes. 'He'll be near the training tower.'

Follow the daily writing prompt on Facebook or Instagram.
Find Cheryl's flash fiction and short stories here!