Continuing with picture prompts this week, and another short one.
Have a little fun with this contrasting image.
She had never wanted to go to Asia. She hated the food, the noise, the stinks, the crush, the sweating heat. She sat in the tiny taxi, jolted this way and that as the smiling, chatty driver – hands barely on the wheel – slithered their way through the throng of honking traffic. The diesel-laden air had given her a headache, nausea roiled in her stomach.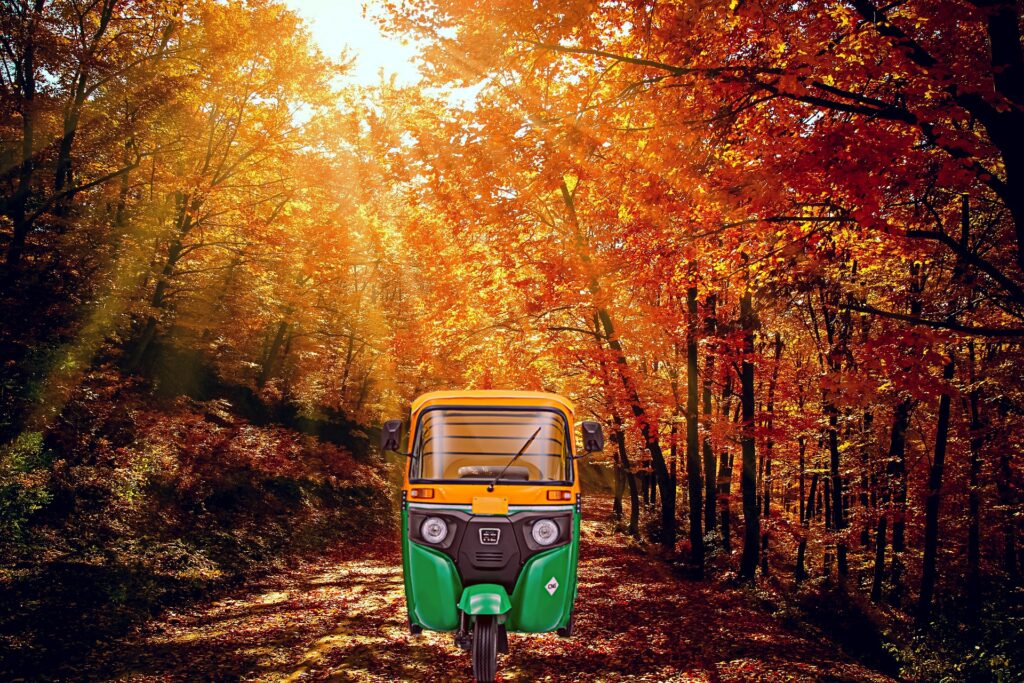 She lay back in the shiny vinyl seat, clung to an upright and squeezed her eyes tight shut.

The blaring Bangkok scene melted into silence, the smiling driver with it. She opened her eyes, daring to hope. And breathed her relief into the autumn-gold serenity of her Forest.
Follow the daily writing prompt on Facebook.
Find Cheryl's flash fiction and short stories, including audio versions of some, here!