Picture prompts this week and it's nice to be back. Keeping it short and sweet for today, but getting the words down is an achievement after my nearly two weeks with Covid.

Enjoy, and look forward to reading your responses to this stormy image.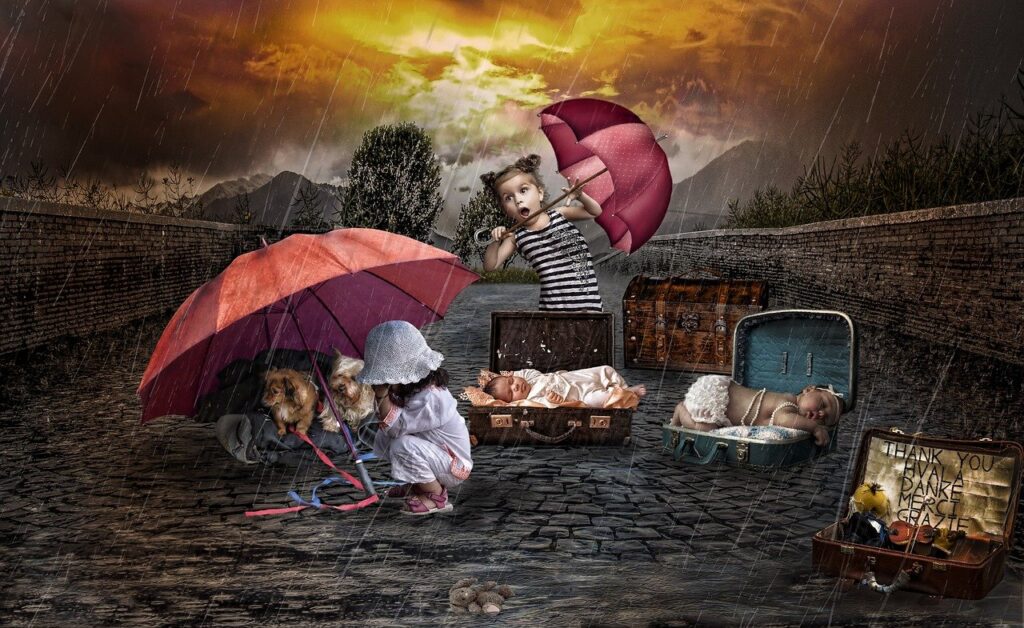 Clementia should have listened to herself.

Yet again, she'd agreed to take the long-suffering pups and join in one of Tempesta's so-called picnics. Her natural compassion made it impossible for her to refuse these requests, so now she huddled under an inadequate umbrella while her stormy friend played merrily with the elements.

The babies? Tempesta's mother would be delighted they were being brought up properly, with all due indifference to the rain, thunder and lightning. They would take their places in the hierarchy of the gods as well-rounded, robust deities. Look at them – perfectly content!

Clementia buried her head in her hands and waited for it to be over.
Follow the daily writing prompt on Facebook.
Find Cheryl's flash fiction and short stories, including audio versions of some, here!