Today's writing prompt and my response.
Day six and the last of this week's challenge. The story starts here.

Why had no-one ever mentioned Mum's twin?
Dirk and Hilary talked late into the night. Dirk didn't understand why the police or any other authorities, hadn't become involved, or why the press hadn't turned up.

'I guess no one knows, with no one leaving or arriving.'

'Except me, and that was only through sheer dogged persistence.' Dirk grimaced and Hilary laughed.

Her laughter nagged at him. There was something about her – the way she moved her hands, certain expressions, which reminded him of someone. He couldn't think who, and in any case, there were more important things to think about.

'I'd like to go back tomorrow,' Hilary said. 'Go to my house and see what's been going on.' She looked at Dirk. 'You don't have to get involved. You can drop me off and go home, wherever home is.'

Dirk found the idea tempting, but he also felt protective towards Hilary, having rescued her. 'Let's see in the morning. I'm bushed, need some sleep.'

The morning brought sunshine, and a surprise. Their hostess, who had put away her snootiness once Hilary was cleaned up, greeted them at breakfast with a smile.

She poured coffees for them, asking, 'Have you been outside yet?'

Dirk's heart gave a leap. 'You mean …?'

'Yes. The boot has gone, and The Boot is back. Welcome!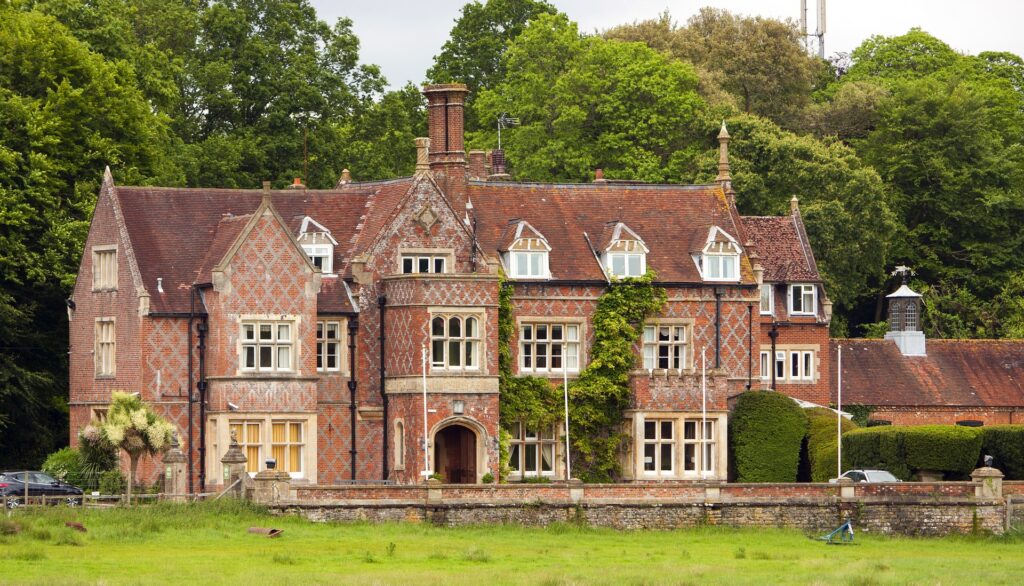 'It's over?' Hilary was already out of her chair and heading to the front door. Dirk followed.

Outside, they discovered a large, olde worlde, ivy-clad hotel, with a gravelled drive, sprawling neat gardens, and a large sign bearing the name and a picture of … Dirk blinked.

'Yes,' Hilary said.
The sign's image was that of the boot they had seen when they arrived.

'Whatever it is, or hopefully was, that caused all this, it preys on people's minds.' She clasped her hands – another gesture which sent vague recognition waves through Dirk's mind. 'Quick breakfast and then back to town?'

On the drive back, Dirk tuned the car radio to the local news, where Landharwich was the only topic. According to reporters, the whole town had suffered a kind of Rip van Winkle effect, with people waking up to find themselves in street doorways rather than their beds, and not remembering anything at all.

'You remember,' Dirk said.

Hilary hmmmd. 'Perhaps you got me out in time.'

How this had happened was beyond anyone's knowledge, although a variety of theories -primarily aliens and/or government mass drug experiments – were mooted and 'specialists' were already digging for evidence.

Dirk recalled Google's insistence that he turn around as soon as was convenient. Google knew, and he was sure someone would ask it at some point.

Hilary directed Dirk to her house. She got out of the car, pointed to the windows, grinned. 'The curtains are open. It's a start.'

The house was also locked. Using a spare, hidden key, Hilary let Dirk in. He was happy to stay with her as she explored each room …

'Hilary!' Dirk stared at a photo on the living room fire's mantelpiece. 'Why do you have a photo of my mother? Where did you get it from?'

Hilary frowned. 'That's my mother.' She picked up the photo. 'Does she look like yours?'

'Not look like, she's identical, they could be twins.'

Dirk's brain jolted. Hilary's familiar gestures, her tone of voice, her laugh. 'Tell me,' he said, 'where did your mother come from? What's her story?'

An hour or so and two cups of black coffee later, Dirk had it sorted. 'A twin! Why had no-one ever mentioned Mum's twin?' He shook his head. 'Families!'

Hilary smiled. 'And it seems,' she said, 'you and I are family. Cousins.' She gave him a cousinly hug, stood back. 'Do you know, the way we found each other is even more weird than what's happened in Landharwich. Don't you think?'

Follow the daily writing prompt on Facebook or Instagram.
Find Cheryl's flash fiction and short stories here!