My monthly newsletter book reviews can be found on my Reviews of what I'm Reading page. But as I read more than one book a month, I leave other reviews here on my blog. They also get posted to Amazon and Goodreads.
THE 2020 WISHING SHELF BRONZE MEDAL WINNER!

When Thorfinn and his brothers disturb an ancient crone atop a crumbling tower, it appears they have brought a curse upon themselves. But is that the case? This adventure, and Finn's means of putting things right again, have unexpected consequences for him and his family.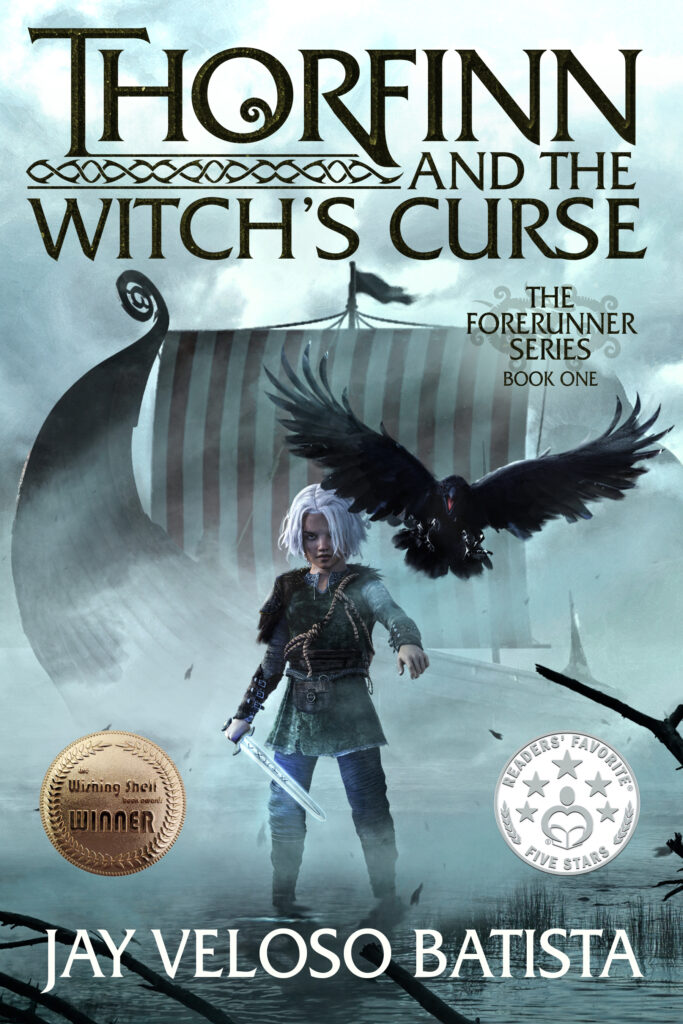 Under the centuries-old spirit, Raga – who appears to Finn's family as a 'dirty old raven' – Thorfinn learns to chart his way between the real world of Midgard and the Realm Between. His ability to leave his lich sleeping while his hug undertakes his ghostly meanders means he hears stories and conspiracies which aren't meant for his ears. But his family fears his odd behaviour, and besides, rumours that he is under a vardoger's curse threaten their reputation and their future status. So they bring in someone to 'help'…
The richness of the historic detail makes the scene setting very real, as we learn how those in Viking England lived, and wed. And there is also a richness in the plethora of characters, all larger than life and with their own worries, dreams and ambitions. A great introduction to the series with plenty of scope for more adventures, as Jay has proven with his subsequent books in the Forerunner series.

Check them out on Jay's author page here, and read my review of Kara Shieldmaiden of Eire here.