Writing prompts this week courtesy of Maggie O'Farrell's My Lover's Lover – my book of the month reviewed in my September 2023 newsletter.
Becky's eyelids flutter open. There's a heavy feeling in her gut, and her head aches like the harbinger of the mother of all hangovers. She didn't drink last night though, deliberately staying off the flowing champagne for all kinds of reasons.

She rolls over in the huge bed, pulling the duvet closer, wondering if she can sneak another hour of unconsciousness. If she can, whatever is making her ill might be washed away in the cleansing tides of sleep.

But her sticky eyes betray her. They open, and she sees it.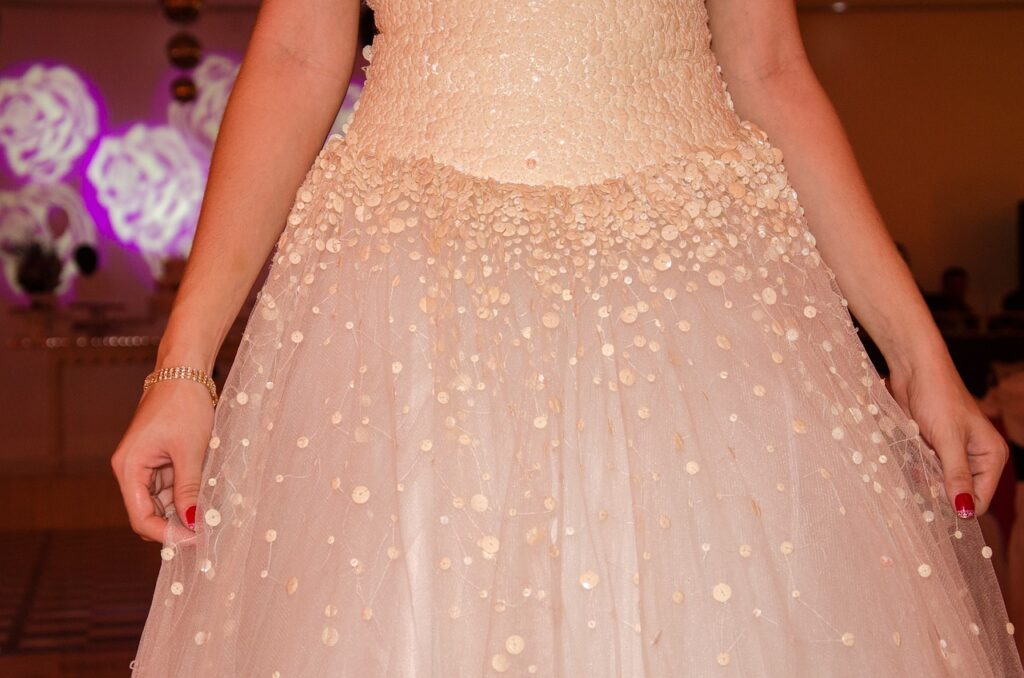 The new dress hangs on the outside of the wardrobe. Its glittery pale apricot gauze hangs in soft folds below a pinched in waist. Below it, on the thick hotel room's carpet, matching satin apricot shoes stand neatly poised.
Awareness floods through her, starting from the heaviness in her gut, rising up through her sore heart to her throat, to her brain. Her head pounds harder.

Today is the wedding. After today, her hopes will be ashes. She will gather them up, lay them in a box of emptiness in the pit of her stomach, and bang shut the lid of pretended joy.

He will never be hers.

An hysterical giggle rises up her throat. Or will he? Once Becky's growing, blossoming secret – the one already causing the apricot dress to pinch at the waist, to press too tightly across her breasts – once that's revealed … who knows?

Her headache softens. She slides out of bed, walks to the dress and lifts its gauzy layers to her cheek. Smiling.
Follow the daily writing prompt on Facebook.
Find Cheryl's flash fiction and short stories, including audio versions of some, here!