Lucy knew her flowers. As a florist, it was pretty important. She knew which blooms were in season when, which lasted longest in displays, which blended with others in a bouquet and which were the vibrant stars.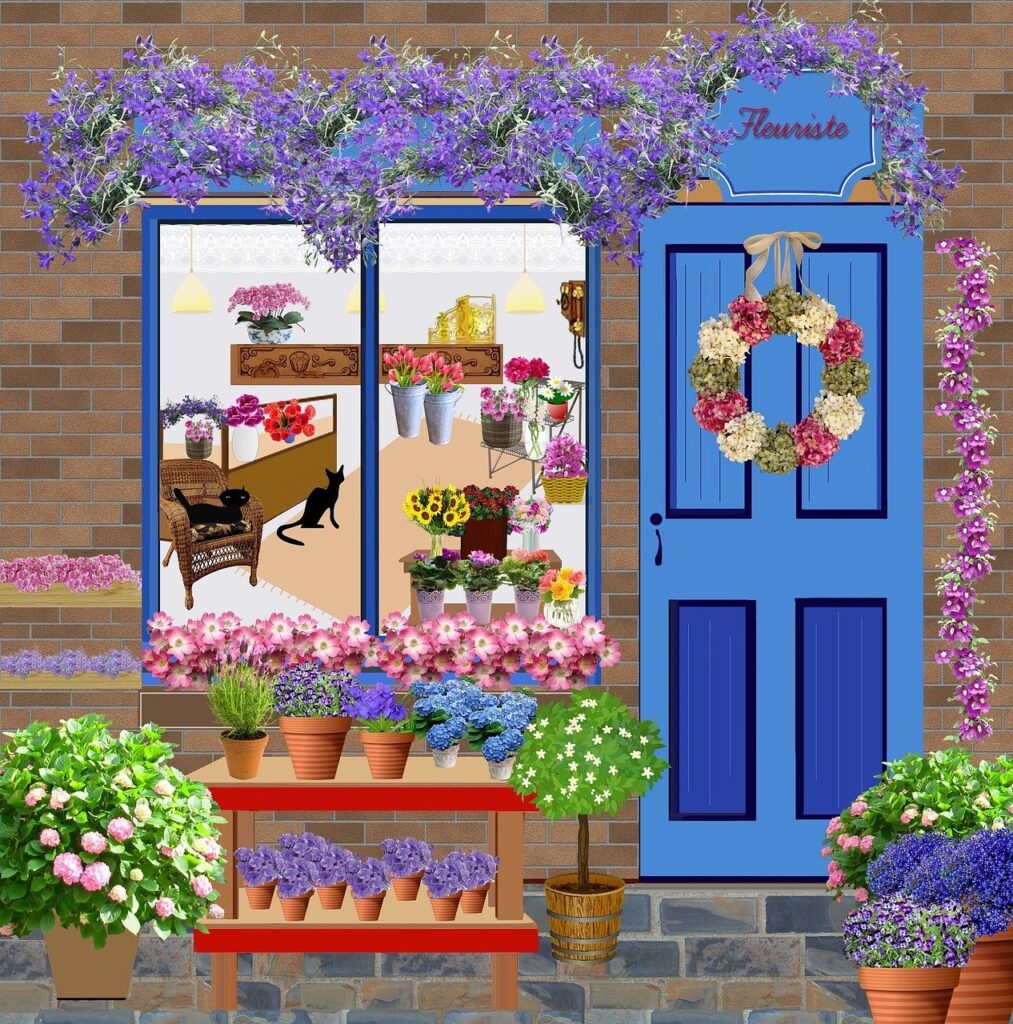 More than that, Lucy knew where her flowers came from. Not necessarily came from immediately, as most were grown locally in large greenhouses. Lucy knew her flowers' native countries and she loved to show this off in her florist shop in the way she arranged the buckets of blooms.
Chrysanthemums with their blowsy petals, tulips of all colours  – these flowers faced east.
Lilies – real ones, like the bunched bells of lily of the valley, faced north.
South facing were orchids.
And west? Here Lucy placed her carnations, pinks, roses and all her beloved native blooms.

It was Lucy's happy little secret to do this. None of the customers noticed. At least, not until the day a tall, dark stranger walked into the shop seeking flowers for his rich, dying grandmother. Another blooms' specialist, he complimented Lucy on her clever arrangements.

When they married, Lucy's colourful bouquet included chrysanthemums, lily of the valley, orchids and roses. A truly global posy.

Follow the daily writing prompt on Facebook or Instagram.
Find Cheryl's flash fiction and short stories, including audio versions of some, here!