THIS PROMOTION IS OVER. TO FIND OUT WHEN THE NEXT ONE TAKES PLACE, SIGN UP TO MY NEWSLETTER, HERE.
I've teamed up with several other authors whose books deal with first loves, obsessive loves and lost loves to bring readers a great choice of reading matter throughout February, the month of romance!
Keepers is in the mix, of course
'… a unique and emotionally charged historical romance novel' Amazon review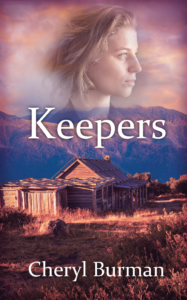 In 1950 Australia, Raine believes her unplanned marriage to the volatile Teddy is working out fine. They have their own place, humble though it is. Their baby thrives.
But when Teddy abandons his young family, a grieving and furious Raine faces hard choices – made harder when she discovers she's bearing their second child.
Are the words of the telegram the real reasons behind Teddy's desertion?
Was there ever a future for them, or had his overprotective mother been right all along?
And what about the faithful, devoted Alf? He's always looked out for Raine and would love to do so forever. With her baby nearly due, Raine sets out on a punishing journey to face the truth. And make the most important decision of her life
How do you find these books?

Simply click here and there they all are!
I hope you find some excellent next reads and do enjoy!